With the world opening up again, families of Bishop's Stortford are keen to get out there and enjoy some much-needed family time that doesn't involve Disney Plus, banana bread or homeschooling.
In 2022 children are going to be especially keen to explore, try new activities and embark on adventures. The weekends are the perfect opportunity to get out and about with the kids in Bishop's Stortford and there's plenty of choice for what to do.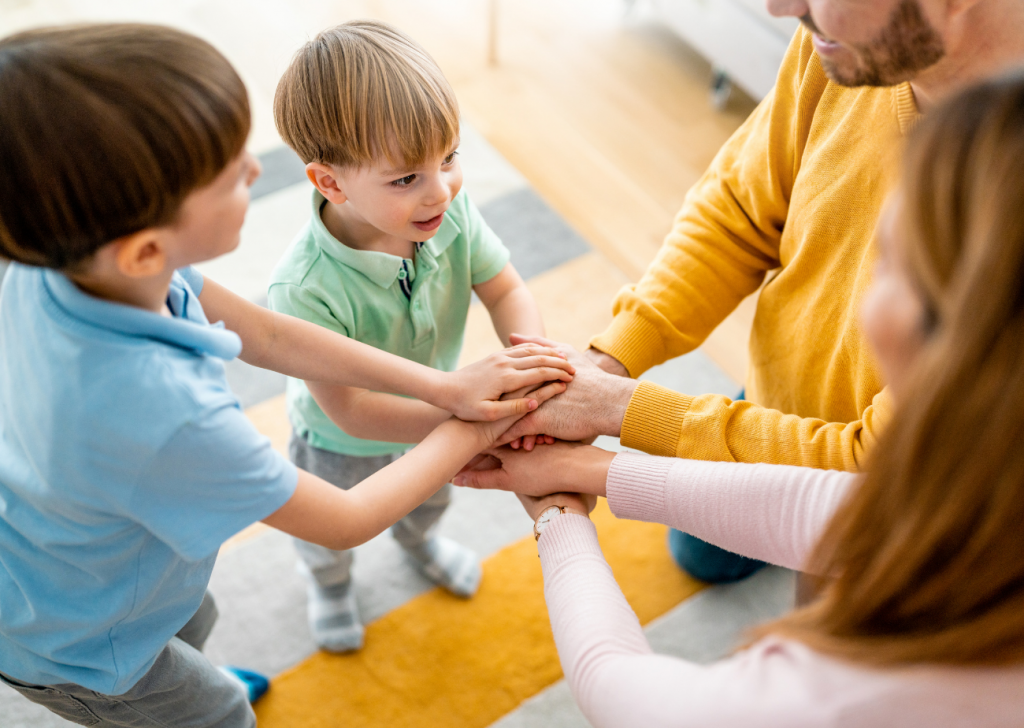 Here is our guide to what to do with the kids in Bishop's Stortford in 2022:


Family And New Parent Support Services in Bishop's Stortford
Many people have had a couple of unconventional years. Some of us may have been blessed with a growing family, yet have not been able to celebrate that in a regular way, owing to national lockdowns. Despite best efforts, supporting families, especially new parents, during the lockdowns of 2020 and 2021 has been challenging for many local services. It's important, now that these community groups are opening their doors once again, to reach out to these support services. Here are some of the ways that Bishop's Stortford is supporting and celebrating families:

Hertfordshire Family Centre Service
Hertfordshire Family Centre is open to all parents in the community, regardless of circumstances. They offer antenatal classes, support with breastfeeding, health visiting services, general support and even help to find childcare. 
In addition, Hertfordshire Family Centre provides services specific to supporting families who have children with special needs including disabilities as well as speech and language challenges. The centre also has support for families experiencing domestic abuse.
There is so much on offer across a number of sites. Designed to provide advice and support, much of what the Family Centre does is give local parents an opportunity to get to know one another, develop friendships and socialise their babies and younger children. With baby groups, including rhyme time, SEND drop-ins, breastfeeding clinics, baby weigh stations, weaning classes and more casual drop-in sessions, this is an ideal place to be a part of when you have a new baby, even if it's not your first. See the full Spring timetable here.
It's also worth highlighting that all of these services are free to access and most sessions do not require booking. 
Aspects Family Support
Aspects is a registered charity providing services and support to families with children aged 5+ across a range of challenges. These include behavioural, schooling, transition, family relationships, housing and bereavement, amongst other things. They also offer workshops, many of which are available online.
Find out more about Aspect's workshops here.
Out in Nature With The Kids In Bishop's Stortford
Residents and visitors to Bishop's Stortford are so blessed to have Hatfield Forest on their doorstep. A National Trust nature reserve, the woodland is a wonder all year round and provides plenty of space for children to explore, find quiet spaces and let their imaginations (and themselves) run wild. Many families also enjoy biking through the forest. 
From June until October, Cammas Hall Farm invites you to come along and pick your own. A wonderful way for children to learn about where their food comes from and have some down-to-earth fun in the fresh air, the pick-your-own experience boasts strawberries, raspberries, blueberries, blackberries, sweetcorn, pumpkins, onions and plenty more. Pre-booking is required and it's a good idea to check their website for what's in season. 
Cammas Hall also has a much-loved farm shop, tea rooms, a maize maize (great for kids) and a nature trail. They also host many events for all the family to enjoy.
A family-run farm, serving the families of Bishop's Stortford, Cammas Hall is a great place for children to get out in nature, learn about how food is grown and enjoy some local produce.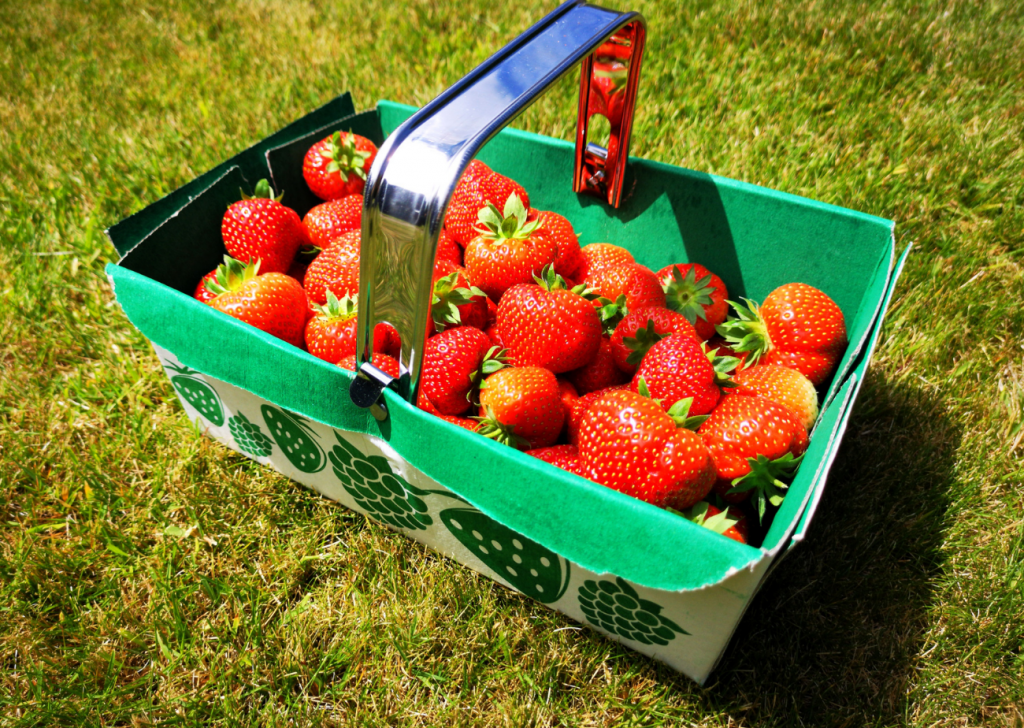 Getting Active With The Kids In Bishop's Stortford
Does your child's energy often seem endless? It's enough to drive you mad but, as growing kids, they need a lot of stimulation. It's not always possible to get the kids outside to run off that excess energy in the fresh air, but we've got you covered with some indoor activities for children in Bishop's Stortford.
Stortford Gymnastics is a family-run club welcoming all abilities from pre-school to 12 years. A great discipline for children that not only allows them to move and get active but also teaches them control over their bodies, Stortford Gymnastics offers after-school classes and holiday clubs.
This year, the club is also offering specialist gymnastics classes for SEN children and their siblings. Kicking Kittens is the club's baby and toddler class aimed at helping children through early years movement and sensory development and there are a variety of classes for older children too.
Nurture some healthy competition amongst the family and head to Ace Of Lanes for a ten-pin bowling session. Bishop's Stortford is so blessed to have this more unique boutique bowling venue offering a bit more than their bowling chain competitors. There's also great American-style food on offer and cocktails for the adults too. 
Soft play is always going to be a sure way to burn energy for kids and Wild 'N' Wacky has jungle-themed play areas for babies, toddlers and juniors. A 20-minute drive away, in Harlow, Wild 'n' Wacky is a bright, safe, stimulating place for children to explore and play whilst you get yourself a coffee and sit down in the adjacent cafe (if the kids allow).
Keep an eye on their events too to see when Jo Jingles might be hosting a toddler music class. These music classes are wonderful for young children, helping with language development, and 90 minutes of soft play is also included.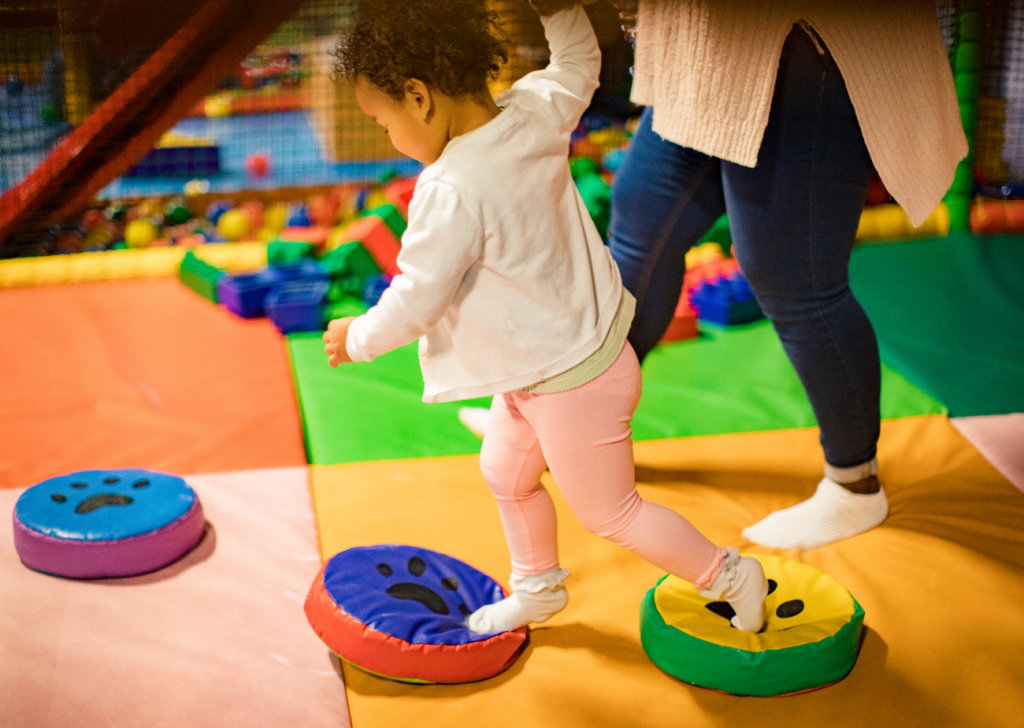 Learning With The Kids In Bishop's Stortford
Indulge your children's artistic side with a morning or afternoon at The Little Arts Workshop, painting pottery. One of the calmer activities, this is a chance for children to let loose their creativity and discover the art of pottery decoration. Children choose a pot, cup, plate or other item and spend a couple of hours making it their own. Then the pottery goes through the kiln ready to pick up at a later date and keep as a memory of the day.
This is a lovely day out for adults too and many new parents use the opportunity to print or imprint their baby's hand or footprints onto plates as a keepsake.
Unlike many pottery painting places, this workshop also offers the opportunity to throw your own pottery or experience clay modelling in their many events and workshops.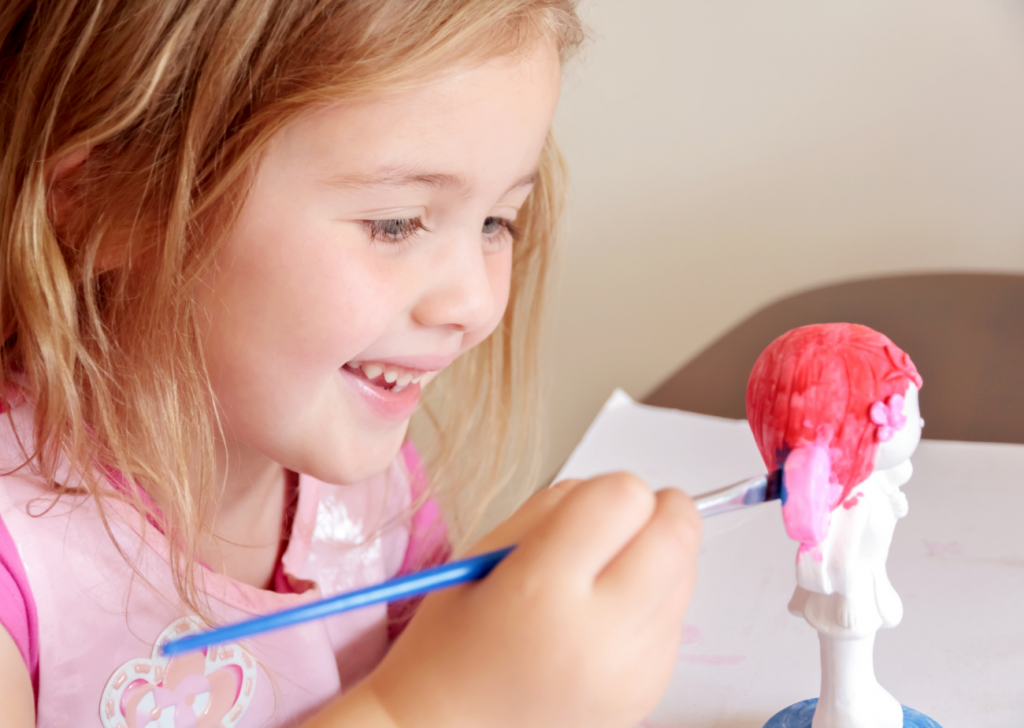 Mountfitchet Castle provides a unique opportunity for families to experience an open-air museum, complete with a castle, fallow deer and an indoor museum where children will meet the dinosaurs and try their hand a fossil hunting. An excellent interactive learning experience, families will get to see what life was really like in Norman times with a reconstructed Norman village. The ultimate way to learn and really understand the journey of humankind. 
Complete with roaming animals, the village teaches children about life in Norman times learning about how people farmed, the weapons they made and social structures. Mountfitchet is also home to the largest toy collection in the world and a few scary tales of ghostly hauntings too.
A great family day out with so much to do, you'll probably want to visit a few times.