As always there's plenty to do on Mother's Day in Winchester. Whether you're a family with children wanting to treat mummy to a day out, or you're wanting to spend time with your older mother, or mother figure to show her how much you appreciate her, there's something for everyone this Mother's Day. Having said that, we've found it challenging to find the less traditional options but we dug around so we've got a few less conventional options for Mother's Day celebrations in 2022.

Our list begins with Afternoon Teas, the Sunday Lunch options, other dining options and then a few more unique experiences for Mothering Sunday.

Falling at the end of the month on the 27th March, we hope to help you choose which way you'll make this Mother's Day special.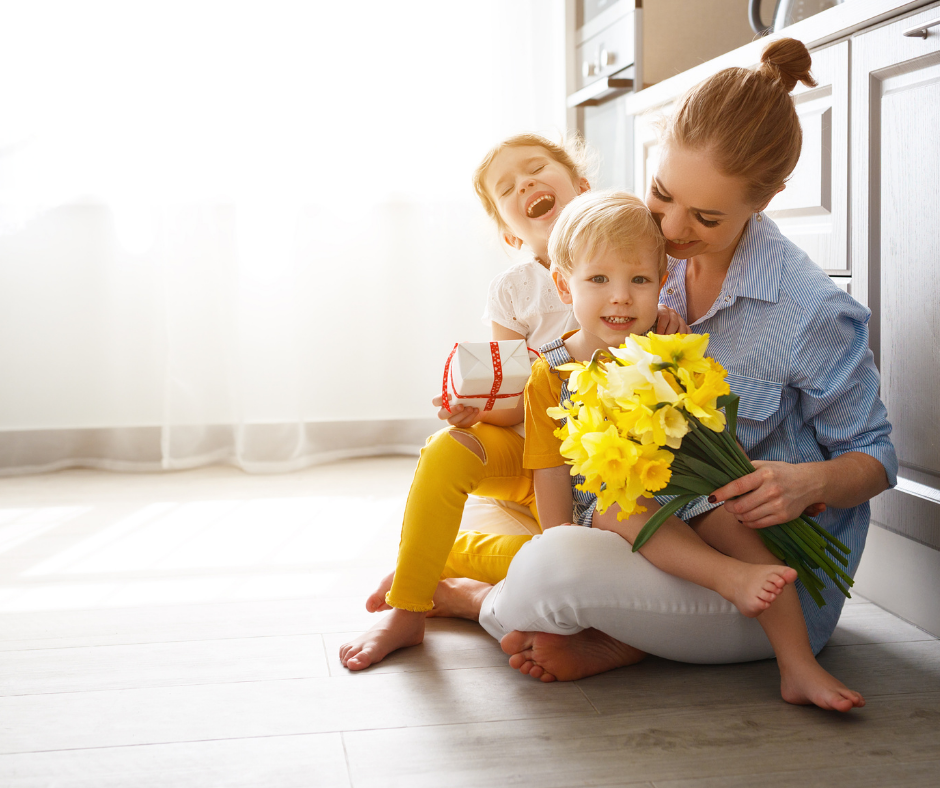 Mother's Day Afternoon Tea In Winchester & Hampshire
Afternoon Tea at Winchester Royal Hotel
If you haven't yet enjoyed The Royal Afternoon Tea at The Winchester Royal Hotel, then Mother's Day is a great opportunity to indulge.
With a range of finger sandwiches, scones and dessert treats, the Mother's Day Afternoon Tea experience is a beautifully presented selection of sweet and savoury foods to pick at and enjoy over a good catch up with your mum. Afternoon tea is open to everybody but feels like quite a grown-up occasion so is ideal for grown-up sons and daughters to spend time with their mums on Mother's Day.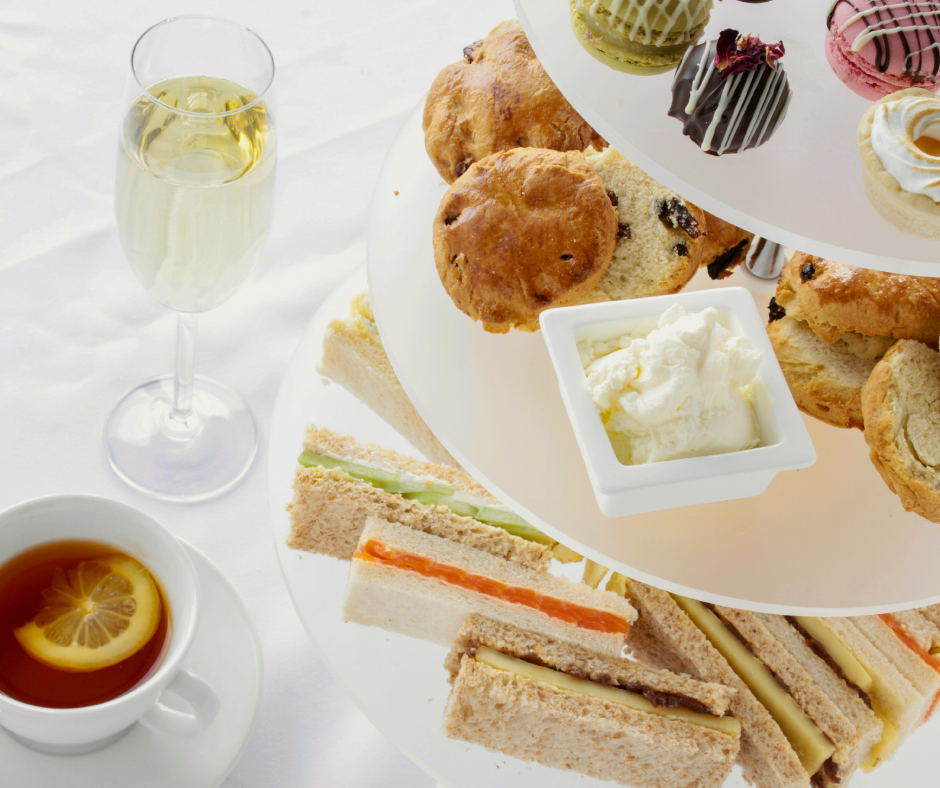 If afternoon tea sound idyllic for you and your mother, or mother figure, then it's sometimes best to select a venue that already serves the traditional tea and have perfected the offering. Winchester Royal Hotel is a beautiful venue that offers traditional afternoon teas every week and has designed a selection to please everybody. They even have an entirely gluten-free option and a vegan option.
Afternoon Tea at The Royal Winchester Hotel is £19pp or £24.50pp if you'd like a glass of Prosecco included.
Afternoon Tea On The Watercress Line
Enjoy your afternoon tea on board a steam train, travelling through the beautiful Hampshire countryside. The Watercress Line is a wonderful historical attraction and they always make these celebration days extra special.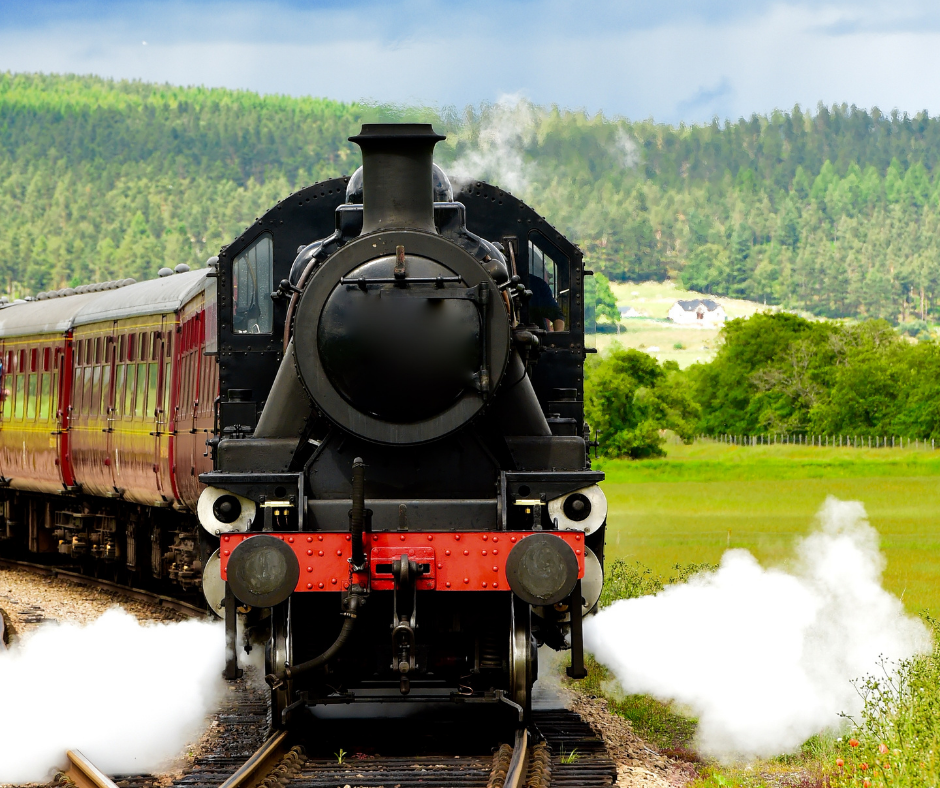 You will meet Alresford Station to board your train at 2.30 pm. As the train travels you will enjoy a lovely afternoon tea with traditional finger sandwiches, scones and cakes. Although a gluten-free and a vegetarian option is available, there is no vegan option. The train is also unable to accommodate under 5s due to safety. Booking is available for two people (£60 per table) or four passengers (£120 per table).
For something a little different, take your high tea across the countryside on a Heritage stream train. Your mum will love it! Find out more.
Mother's Day Dinner In Winchester
Japanese At Winchester's Michelin Restaurant
Afternoon Tea and Sunday Lunch might be traditional for a Sunday, but on your mum's special day there's no reason not to give her the day she wants. That's why we wanted to include something a bit different and Kyoto Kitchen certainly provides that.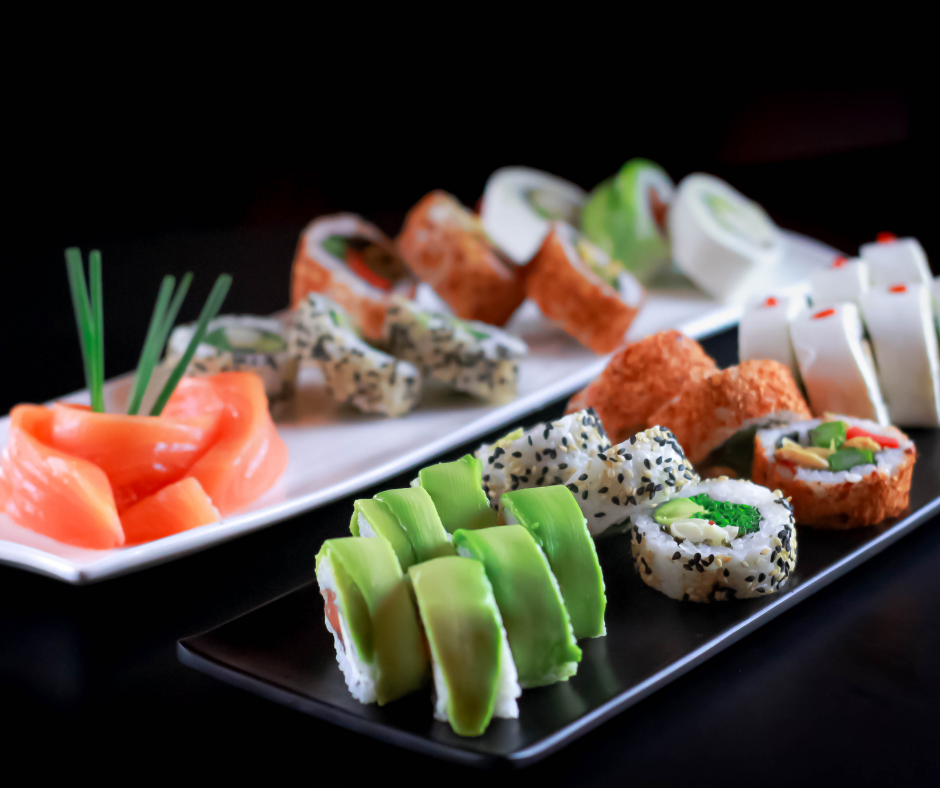 A Michelin award-winning Japanese restaurant with a stunning menu, Kyoto adds something special for that someone special. The A La Carte menu is superb but if you really want a culinary experience then you might consider the set menu starting at £39.95 per person. Not inexpensive, but it's a great selection and sometimes it's better to go with the chef's recommendations if you're less familiar with Japanese food. There is also a fully vegan set menu and an option for Sake pairing.
For an untraditional but unforgettable Mother's Day meal, head to Kyoto Kitchen.
Bottomless Brunch At Turtle Bay
Winchester's Caribbean restaurant and cocktail bar, Turtle Bay, is a great place for a more lively Mother's Day. We recommend the bottomless brunch which can be booked until 5 pm on Sundays. Choose from any breakfast, brunch, burger or roti and enjoy bottomless cocktails, prosecco, Red Stripe or soft drinks for £29.50. Caribbean breakfasts are an exceptional melody of flavours and the colour and liveliness of the dishes are mirrored in the atmosphere at Turtle Bay. Whether you're making it a boozy day or not, you'll have a great time at this fun restaurant that offers something less traditional this Mother's Day.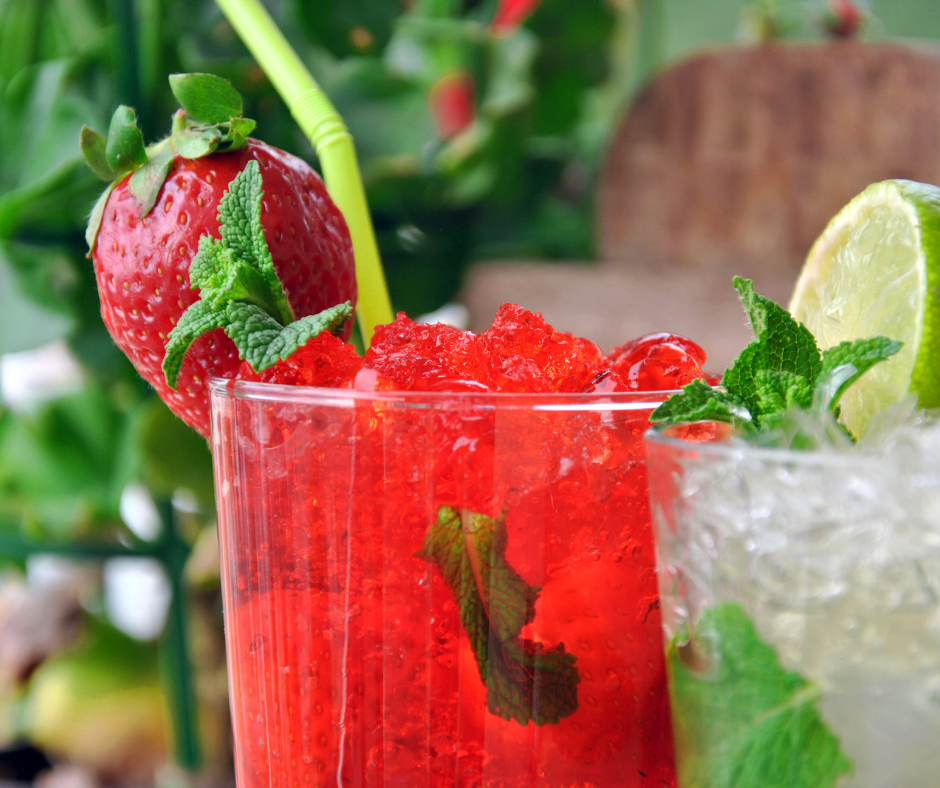 Sunday Roast At Brasserie Blanc
I don't know about you but we're not being too optimistic about the weather for March. So, a gravy flooded roast dinner may be the perfect meal for Monther's Day and, if so, Brasserie Blanc is a great place to have it. Priding itself on quality produce expertly prepared, this restaurant has earnt a well deserved high reputation for excellent food and service every time.
If you don't fancy a roast dinner there are other options and a two-course menu offer too. Plus they have a great children's menu so it's ideal for a family dinner out on Mother's Day in Winchester.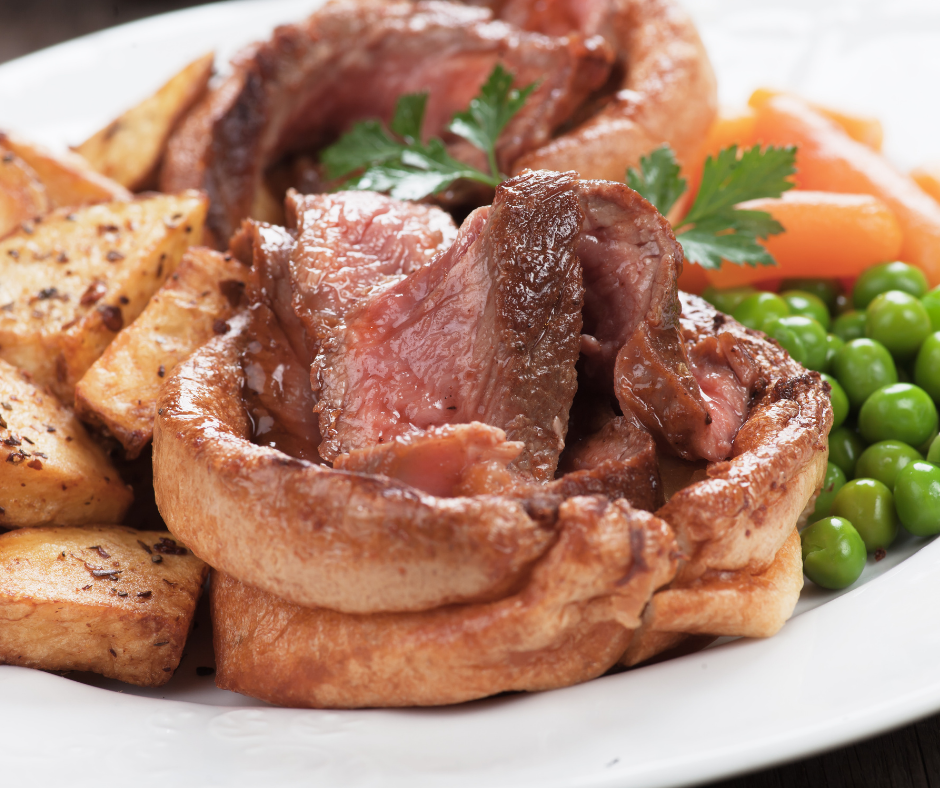 Mother's Day Walks In Winchester
A good walk in the great outdoors is a lovely way to spend time with your mum or mother figure on Mother's Day. With only the beautiful countryside to distract you, it's the perfect opportunity for long talks and reminiscing.
There are 7 circular walks on the Watercress Way, taking you across and around various parts of the Hampshire countryside. All are between 2 and 4 hours and you can find a helpful map here. If you're looking to combine a walk with a pub lunch or just a drink, then there are many trails helpfully paired with pubs here.
A long walk with a glass of wine, beer or even a pub roast dinner at the end of it is a lovely way to spend the day with your mum, especially if it's one-to-one.
Mother's Day Chocolate Making Workshop
Why go for another traditional Mother's Day, or spend hours making Sunday lunch at home, when you can learn a new skill, spend time together and eat loads of chocolate instead?
Chocolate Craft in Old Alresford are hosting a chocolate making workshop this Mother's Day, giving you the opportunity to create your very own unique handmade chocolates! They will provide all the ingredients, including liquor if you care to add a little punch to your creations, and you will also have a special gift box to take your chocolates home in – if you don't eat them all first.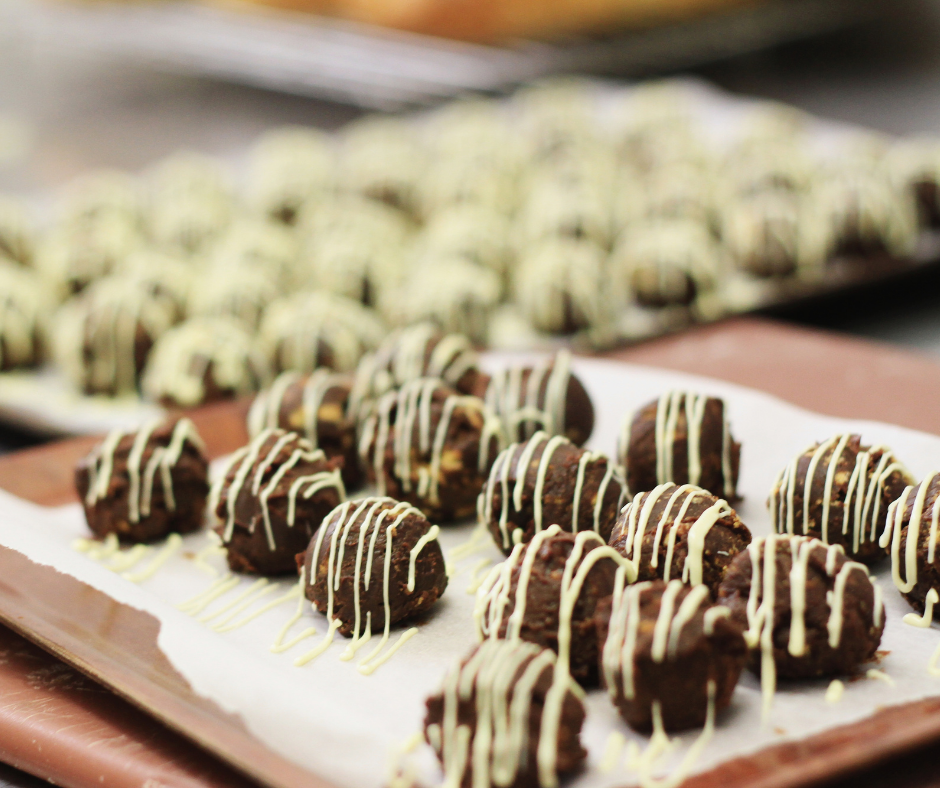 As expert chocolate makers, Chocolate Craft regularly host workshops and they design them to be friendly and fun. They are highly popular though so you may find you have to consider a date other than Mother's Day for your chocolate making day out with your mum. Alternatively, you may want to gift the workshop instead. Of course, you'll need to check the quality of the chocolates she produces afterwards – just a little taste test!
Paddle To The Pub For Mother's Day
Something for more adventure-loving mothers is a New Forest experience on the Beaulieu River. Suitable for the whole family (though check guidelines for ages and special conditions) you will strap on a life jacket and undergo a guided tour by paddle boat along the Beaulieu River Nature Reserve. Don't worry though, it's a gentle journey and you'll even have a glass of bubbly each on board as you take in the scenery. At £37 per adult and £21 per child, it's not the cheapest way to spend Mother's Day but it will be a very special experience and it does take you to the pub! Your tour will come to an end very near to The Master Builder's where you can enjoy a drink or even a Sunday lunch to celebrate the occasion and your new boat skills!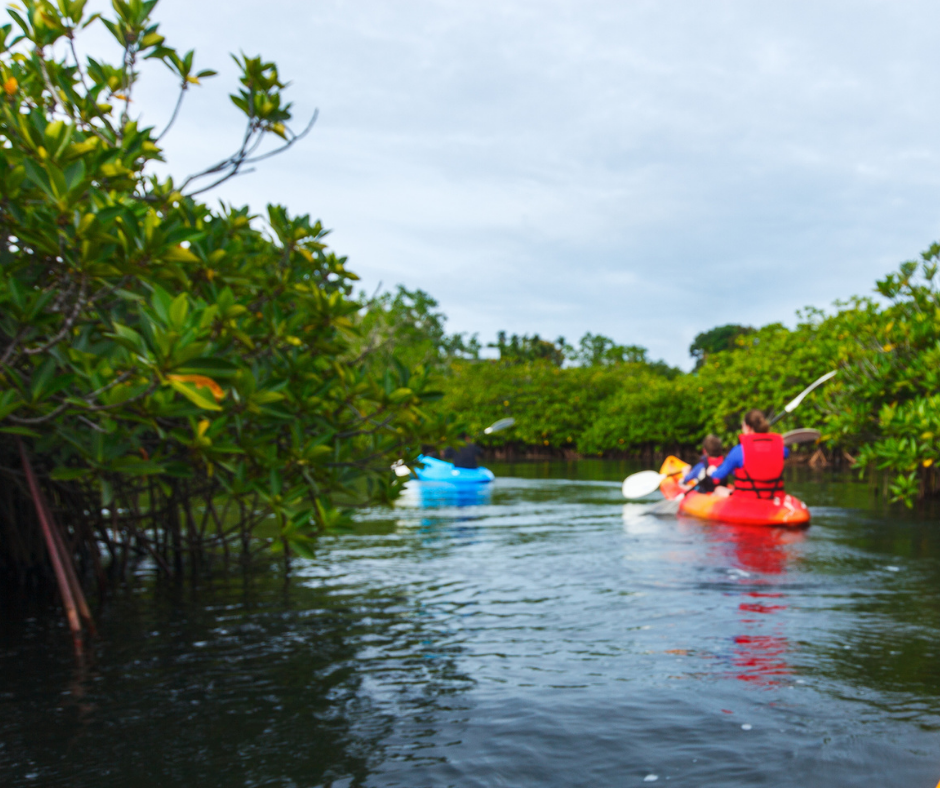 Off The Rails Comedy At The Railway
If you're looking for a less traditional Mother's Day celebration and you have the kind of mum who likes a fun-filled evening out then book your tickets to Off The Rails Comedy. A regular event at this music and performance venue, the evening hosts a variety of local comedic talent. This month there are four acts and an MC to steer you through a night of laughter beginning at 7.30. This is an adult-only event and is not staged for Mother's Day but will suit daughters or sons who have mums more in need of a night out and a good laugh, than flowers and tea. Book your tickets here.