Green Haus
All of us here at Haus Maids believe in striving to do better and constantly improving our business to provide an outstanding service. Haus Maids in its 10th year of providing outstanding domestic cleaning services and wanted to ensure that we are taking our impact on the environment seriously, actively taking steps of offset our tCO2e, thus beginning our net zero journey.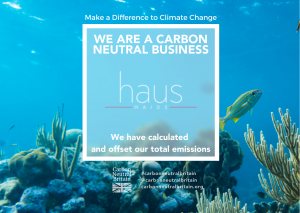 During the very warm summer of 22 we started working with Carbon Neutral Britain and are now officially a certified Carbon Neutral company. James Poynter, Director of Carbon Neutral Britain said: "It has been a pleasure to work with everyone at Haus maids in which was very straightforward process looking forward to a working relationship for many years to come".
Haus Maids chose to invest into the climate fund, a portfolio of verified carbon offsetting for renewable projects around the world. At Haus Maids we are very proud to be leading the way in the cleaning industry taking our impact on the environment seriously and protecting our precious planet, albeit a very small chunk! We are proud to be doing our bit in making Haus Maids as great for the planet as it is for your homes.
You can find out more about Carbon Neutral Britain on their website – Carbon Neutral Britain™ – the UK Carbon Offsetting Initiative