Cheltenham, also known as Cheltenham Spa, is a large town in Gloustershire, within close distance to the Cotswolds. Nestled between several areas of outstanding beauty, Cheltenham has become known for the Cheltenham Horse Races, yet the town has far more to offer.
A centre for culture, Cheltenham is home to an abundance of art, literature, music and science festivals. Voted Best Place To Live In The South West 2020 by The Sunday Times, Cheltenham has much to celebrate. With over 30 festivals here each year, there is something for everyone in this spa town including, of course, many racing events. If horseracing is not your thing though there are the legendary jazz festivals, the world's oldest literature festival and a science festival that looks to the future and guarantees to satisfy curious minds.
If you're visiting Cheltenham there's no end of things to do. However, if you're considering a move to Cheltenham then we have a few highlights that might win over your heart long-term.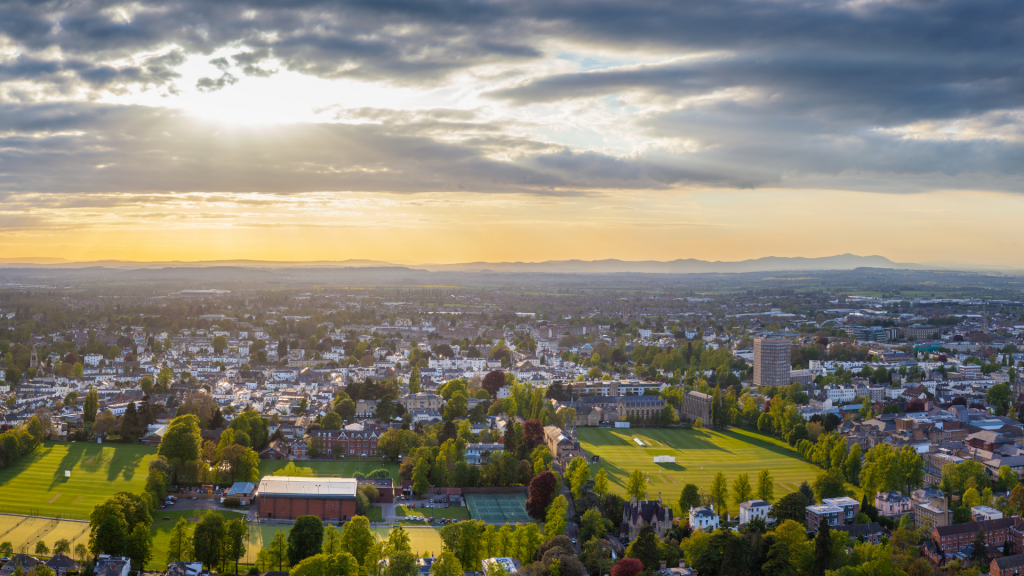 Raising A Family In Cheltenham
With a wide expanse of green spaces and a bustling modern town at its heart, Cheltenham is a wonderful place to raise a family. There are plenty of outdoor activities, including watersports and active kids camps and experiences. However, the neighbouring Cotswalds and the enchanting Forest Of Dean offer nature on your doorstep. The Malvern Hills is also only 40 minutes away for those who aren't afraid of a climb in return for awe-inspiring views. Cheltenham is placed centrally within a triangle that celebrates an excess of natural beauty.
Aside from the festivals, there's also an abundance of culture throughout the year in this regency town. With so much to inspire, Cheltenham offers plenty of fun-filled educational opportunities for families as well as some wonderful independent and state schools. It is also a safe place to live, with crime way below the national average. 
As a large town, Cheltenham offers all the advantages of modern living, including plenty of facilities, entertainment, employment opportunities and community organisations, alongside all the benefits of being close to the countryside.
The Cheltenham Countryside
Although a Spa town, Cheltenham is surrounded by the glorious Gloucestershire countryside and is just a 20-minute drive away from the Cotswolds. Families can enjoy days out exploring the nearby countryside or venture just a little further into the renowned Cotswolds or the magical Forest Of Dean. Home to the enchanted Puzzlewood, the Forest of Dean offers families an inspiring day of adventure in the otherworldly tangle of trees and winding pathways of one of the UK's most loved woodlands.
30 minutes from Cheltenham is the Cotswolds County Park and Beach, the largest inland beach in the UK. Ideal for outdoor paddling and swimming, residents of Cheltenham are gifted with the best of both worlds – surrounded by countryside with a beach nearby.
The Wye Valley provides plenty of options for kayaking, paddle boarding or canoeing as a family down the River Wye. With an idyllic backdrop, this area of natural beauty is home to the UK's fourth-longest river and there are many opportunities to rent boats and glide across this serene stretch of water.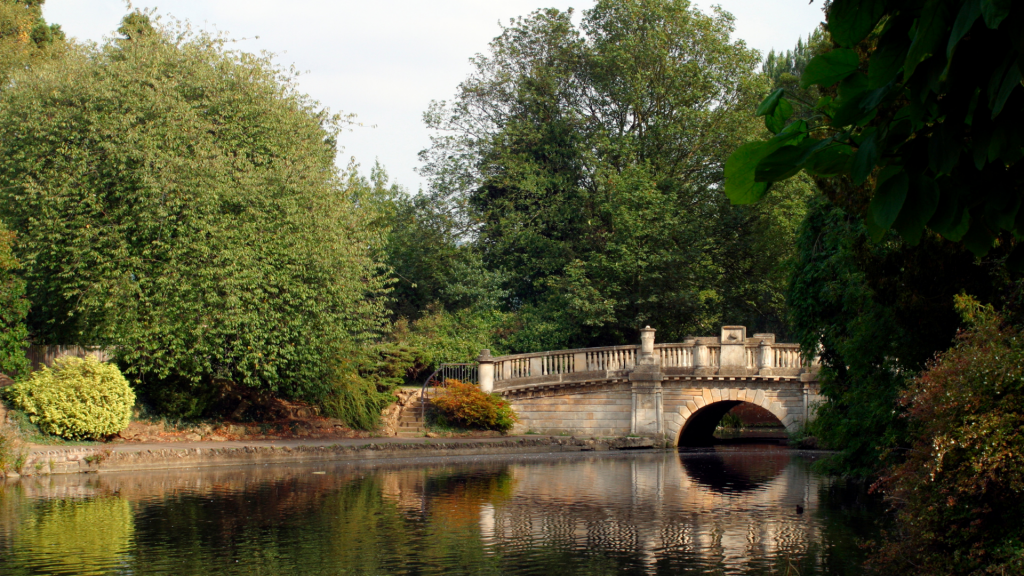 For animal lovers, there is also Fairytale Farm, home to ponies, goats, llamas, birds and smaller animals and Cotswold Wildlife Park, boosting penguins, Savannah mammals and many reptiles too.
A Regency Town For Families
The recency town of Cheltenham has much to offer. Full of art, museums and galleries, there are many educational and inspiring places to visit for both adults and children. This includes The Wilson Art Gallary and Museum which hosts permanent and temporary art exhibitions as well as workshops and craft activities for children.
The Gloustershire Waterways Museum is a unique destination and interactive museum. Housed in a warehouse, the museum teaches families about those who lived and worked on the canals through history and includes a boat trip.
Sudley Castle and Gardens is an extraordinary place to visit. A huge elegant castle steeped in history, it houses Katherine Parr's tomb and has been home to many notable residents, including British monarchs. With a host of stunning rooms, decor and artwork, the castle is an absolute must for adults and children alike. Yet, the grounds have almost as much to offer. With 10 gardens showcasing a variety of designs and the remains of the original 15th-century banqueting hall, there are many secret mini worlds to explore within the grounds. Once the children have tired of the gardens, reward them with a play in the adventure playground, complete with a fort, of course.
Holst Victorian House was the birthplace of composer, Gustav Holst and offers visitors a unique Victorian experience. Stepping back into the Victorian era, guests will learn about the composer, but also about life in Victorian times, exploring the kitchens, the nursery and many other rooms. Yet, Holst Victorian House is not only for a one-time visit. The house offers regular events, exhibitions, activities and children's themed drop-in sessions during school holidays so there are plenty of reasons to visit again and again.
Cheltenham is also a key shopping destination with high street brands, including John Lewis and House Of Fraser, sharing the town with its many independent shops. With stores often hosted in regency buildings, Cheltenham offers an attractive place to shop. Undercover shopping can also be found at the Regent Arcade Shopping Centre.
For indoor family days out, Mulligans offers fantastic themed mini-golf sessions and Play Farm indoor soft play centre is ideal for younger children. In the summer, Sandford Parks Lido is a hot spot for families, with their heated pools including a large main pool, children's pool and paddling pool.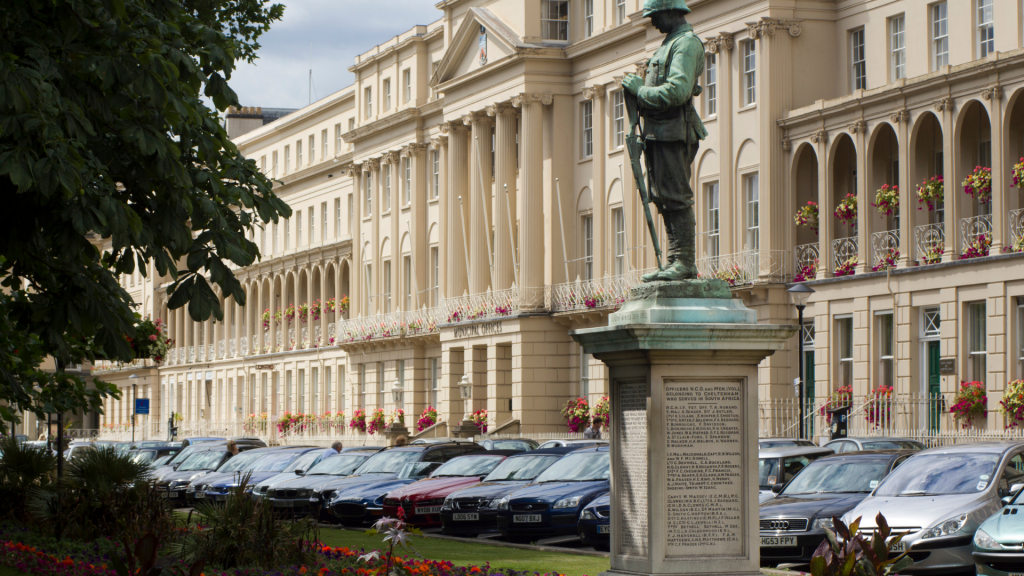 Start A Business in Cheltenham
If you're looking to start a business, then a move to Cheltenham provides excellent support. With various entrepreneur programmes and several modern coworking spaces, Cheltenham has become a beacon for the self-employed, including those with family businesses.
Start and Grow Enterprise support entrepreneurs in Gloustershire with free training, events, networking, resources and funding opportunities. From students to start-up businesses, the programme helps people from all sorts of backgrounds turn their passions into businesses.
Cheltenham also provides those committed to being their own boss with a choice of coworking spaces where independent professionals can connect, rent office space, host meetings, attend networking events and grow their businesses alongside like-minded entrepreneurs. These include The Workplace, Clockwise, Dodo Works and Hub8.
Cleaning Services In Cheltenham
Of course, one of the key advantages of living in Cheltenham is that it's a home of Haus Maids. Commercial and domestic cleaning in Cheltenham, run by Linnet Mosforth, Haus Maids offers home cleaning in Cheltenham, Pittville Park, Montpellier, Bath Road, Tivoli, The Suffolks, The Park, The Strand, Charlton Kings, Ullenwood, Cockleford, Syde, Seven Springs, Upper Coberley, Cowley, Colesbourne, Elkstone, Naunton Park, Six Ways, Charlton Park, Oxenton, Woolstone, Dixton, Gotherington, Stoke Orchard, Bishops Cleeve, Shurdington, Woodmancote, Cleeve Hill, Haymes, Southam, Prestbury, Lynworth, Whaddon, Battledown, Noverton, Harp Hill and Priors.