The Christmas festivities are approaching and making sure your house is ready is an important key step towards a stress free holiday in which you can enjoy the time together with your loved ones. If you like decorating your space, this would be a good first step in order to start making the place look festive.
Guest Bedrooms – Even if you might not expect guests over for the holiday period, the unexpected could happen, especially over Christmas. Whether is a family member bringing gifts over or a friend showing up, the situations could vary and the people implied might not be able to drive home, so the guest bedrooms could come in very handy, especially if you end up with more guests than you prepared yourself for.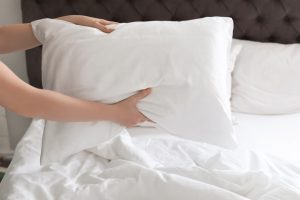 Change the bedding in order for the sheets to be clean and fresh. A separate wash is always recommended instead of mixing them up with clothing in the washing machine as smaller items like socks could get caught amongst the sheets and might not be cleaned properly.

Even though you might keep some of your personal belongings in the drawers and in the wardrobe, your guests might turn out to be staying longer than expected, in which case they might require a few empty drawers in order for them not to live out of their suitcases. Make sure the drawers/wardrobe are dusted and there is no mold forming as the wardrobes especially, can be the ideal breeding grounds for mould.

If the room is not used very often, allow some time to vacuum, polish and air it. Rooms that are left unoccupied for a long period of time do tend to get quite musty and gather dust. A 'house plant' can always also brighten the space and make it more welcoming for your guests to feel comfortable.
Kitchen – If the opportunity of a big family Christmas dinner shows up, the kitchen will be the heart of your home. And is not all about the cooking, it's also about the food being stored safely and hygienically; making sure glassware, cutlery and crockery is clean and shiny. If the washing machine is also positioned in your kitchen it might be useful to finish all the laundry you have before your guests arrival.
Cleaning your oven before Christmas can assure you that your turkey will be cooked to perfection. If the oven has small bits of cremated food, it will affect the taste and could cover it in smoke, leaving a lingering bad smell in your house. Always make sure that the oven has cooled down before starting, and for more information towards this, you can access one of our previous blogs at

https://hausmaids.co.uk/declutteryourkitchen/

Sorting out your fridge could also have amazing results as you can remove all the out-of date food and prepare the space for all the ingredients and products you will need for the Christmas meals.

Everyone loves a good christmas mulled wine glass, mulled cider, sherry – all the festive classics, so before your guests arrive make sure your glassware is sparkling and accessible, ready to be used. The easiest way to do this is to rinse the outside of the glass in vinegar – don't worry about the smell, it will fade as the glasses dry.
Bathrooms – with a good amount of guests roaming around the house, having your bathroom/bathrooms cleaned up and as hygienic as possible will make it easier later, during the festive days to just maintain them spotless instead of cleaning them from scratch. Not only your bathroom/bathrooms will be used way more during the festive period, but it could also prevent the spread of germs and bring a certain freshness to your home.
Living room – the first important step would be vacuuming, in order for your house to look clean and fresh. Prior the festivities, a carpet clean could also be a good step as your children/family & friends children might want to sit on the floor and open gifts from Santa. If you have rugs, you can flip them over and vacuum undersides to remove as much dirt as possible. If you would like to start decorating as soon as the cleaning is done, one helpful tip, in case you are going to set up an artificial Christmas tree that you have used in previous years, is to put it in the bath tube and spray it gently with the shower. Let it completely dry after and it would be like new. Of course, refrain from this if you own a pre-lit tree.
The big Christmas tidy up can of course be done whenever the time allows you, many homeowners preferring to clean in the few days leading up to 25 December, as this means that all the tasks mentioned above can be done without rushing and after allowing them to enjoy Christmas Day and Boxing day without worrying about any chores.
If not, here, at Haus Maids, we offer a wide range of domestic cleaning services especially designed to meet all your requirements and provide you with professionally trained cleaners always ready to make you haus proud. You can find more information about our offices in Farnham, Alton, Guildford, Godalming, Sawbridgeworth, Winchester, Bishop's Stortford, Cheltenham, Sutton Coldfield and Milton Keynes at https://hausmaids.co.uk