Over 49 countries where food has been shared and over 1 million users have brought the Olio application to our attention. Olio is a free app that can be used by anyone, meant to connect neighbourhoods with each other and local businesses in order to reduce food waste.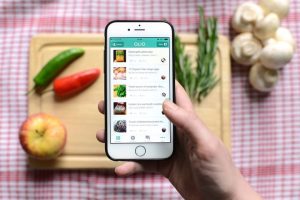 This way, the surplus food gets shared instead of being thrown away. For our convenience, Olio also offers the possibility to be used for normal household items too.
In order to make an item available, simply open the app, add a picture and the description of it and when the item is available for pick up. To have a look at the offered items, simply have a look at the listings available near you and message the person to arrange a pick up time that is convenient for both of you.
Olio believes that small action can lead to big changes, as at the moment roughly one third of the food produced in the world for human consumption every year — approximately 1.3 billion tonnes — gets lost or wasted. Olio was designed for every each and one of us who would like to try, even in small amounts, to reduce the way we dispose of our food resources. Every year, consumers in rich countries waste almost as much food (222 million tonnes) as the entire net food production of sub-Saharan Africa (230 million tonnes). This concerning and alarming numbers are reason why, especially now, around Christmas time, the Olio app could make such a big difference for our society, as many of us have the tendency to over buy food then just dispose of all the remains.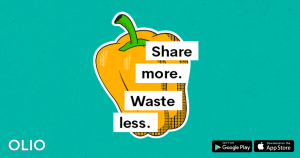 Haus Maids is always searching for the best ways to support the local community and get involved with its development and growth, especially as Farnham already hosts 432 Olio users, Cheltenham has 1645, Winchester has 821, Bishop's Stortford has 479, Sutton Coldfield has 336 and Milton Keynes has 1063. Even though the numbers are still small, they could make a massive difference in the way we share and take care of our food resources, this being an aspect that is not only vital for our current society but also for the future generations.
You can download the app for free at https://olioex.com/ and find out more about their mission. If you would like to know more about us, our recent projects involving our local community and our domestic cleaning services you can visit www.hausmaids.co.uk