We all want to take the best care of our parents as they age. It's hard to see your relatives struggling more with daily tasks and beginning to lose their independence. However, it's far more difficult for them and admitting that help is needed, never mind asking for it, can seem a far worse option than pretending all is well. Timing is so important when it comes to introducing in-home services for the elderly. There's no sense in moving too quickly and prematurely taking away some self-sufficiency from an ageing relative. In fact, this can be detrimental. However, it's also important not to wait too long. Especially, if an ageing relative is determined to continue to live in their own home, then at-home support is quite often the difference between this being achievable or not.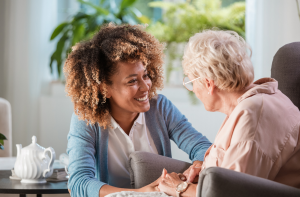 Finding Care Services For Aging Relatives
Local councils are responsible for supporting elderly residents with care services at home and so it's important to reach out when the time is right. They will also be able to help you to decide this as the process begins with an assessment. Not only does this offer your elderly relative support but it also provides support for you in this decision-making process, because it's not easy to be the one having to worry and speculate about the level of care your ageing relative needs. Professionals, including doctors and community support workers for the elderly, will be able to assist you not only in the physical support you may need but also in the emotional.
Types of at home-care support services local councils may be able to help with include:
Assistance getting ready including getting out of bed, bathed and dressed

Meal preparation

Cleaning services for the elderly 

Installing equipment such as stairlifts and handrails in the home

Getting out of the house, if possible

Why Might You Consider Cleaning Services For An Elderly Relative?
Generally, as a person ages, the care they require will become more involved. However, the process of outsourcing day-to-day activities often begins with smaller tasks, such as cleaning.
Mostly, cleaning is an inconvenience in our lives. A necessary but annoying interruption to family weekends and afternoons when we'd rather be doing anything else. Generally, we do it as quickly as possible.
Having a clean home is important to almost everybody. That need to have a neat and fresh environment does not dissipate as we age. In fact, it often gets stronger as we spend more time at home. However, the ability to maintain this ourselves does get impacted as we age. Although it may not feel like it when we're young, cleaning is a physical activity and limited mobility can affect what we can do as we age. Commonly, elderly relatives may begin to find it harder to complete tasks such as:
Dusting tops of shelves, bookcases or ceilings

Cleaning glass, including windows

Cleaning the oven

Hoovering

Cleaning bathrooms

Cleaning tasks that require moving furniture or rugs

Shaking out rugs

Taking down the curtains for washing (and putting them back up again)
It's not always that ageing people are not able to do these tasks, it often begins with not being able to do them so well. This can be demoralising, to say the least, and means a relative may be living in a home that is not cleaned to the standard they wish.
Apart from not being able to clean as thoroughly, the real concern is that elderly relatives may put themselves at risk. Climbing on stools to reach high places and moving furniture to clean behind it is not something that an elderly person should be doing. However, when waiting on help from a relative it may become tempting for a person to attempt these tasks themselves. This is one of the leading reasons why many people hire cleaning services for an elderly relative.
Private Cleaning Services For An Elderly Relative
Whilst the council may be able to help with home care, including cleaning, there are many reasons you may want to consider a private domestic cleaning service for an elderly relative.
It may be easier for an ageing relative to accept a cleaner who is not also a carer as it is may not feel so much like a loss of independence. Hiring a domestic cleaner can feel like a luxury, in fact, that one deserves in later life.
Haus Maids offer cleaning services in Cheltenham, Bishop's Stortford, Winchester, Fleet, Farnham, Alton, Milton Keynes and Guildford and Godalming.
If you're looking to book cleaning services for an elderly relative then we can help. We're reliable, thorough, friendly and efficient. Our cleaners are also great at recognising whether homeowners prefer for us to work without disturbing them or whether they'd rather have a chat as we clean their homes. This can be preferred by elderly clients who are less able to leave the home for company. When it comes to providing cleaning services for the elderly, Haus Maids can be trusted to go the extra mile. When booking cleaning services for an elderly relative, we advise:
Letting us know this is a booking for an elderly person or person with limited mobility so that our cleaners know what they may need to be conscious of. For example, if someone has hearing difficulties or may take a while to answer the door.

Making sure your relative knows we can change our cleaning routine to suit them. So, we can take over from what they would usually do if they prefer.

Letting us know if you require receipts for cleaning services, especially if you are booking cleaners under a

personalised care budget

scheme.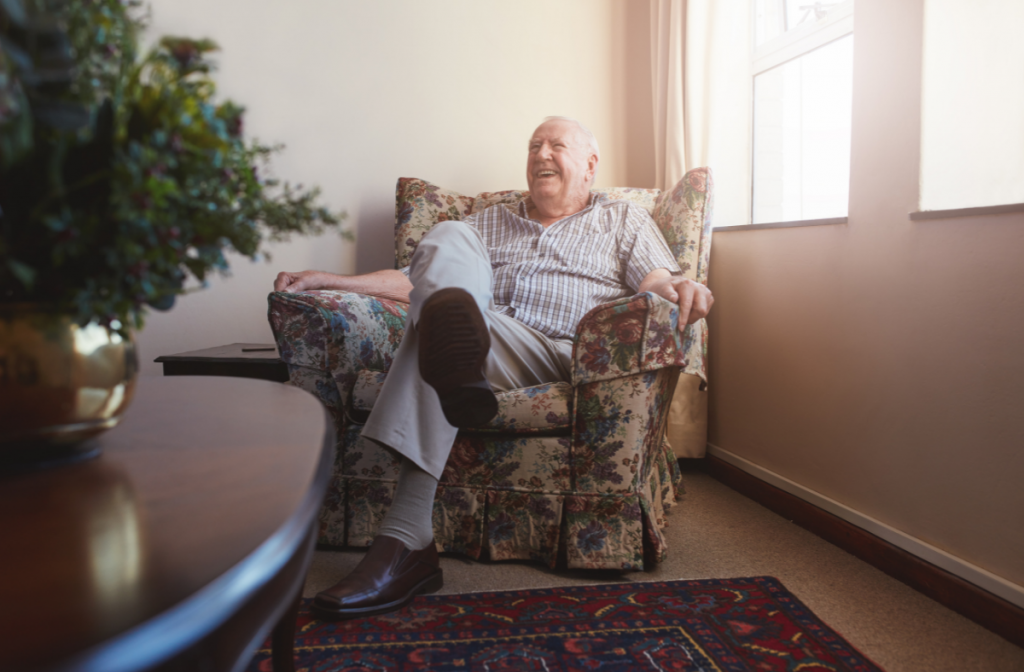 Our cleaners are not professional carers so care services must be booked separately through a council or professional care service if needed. However, we do seek to make life easier for those who are homebound or who are beginning to find chores challenging. Our lovely teams will be more than happy to help and many of our elderly clients look forward to our weekly visits and find that our cleaning service provides company and peace of mind, as well as giving them back a clean, tidy and hygienic home.
Book cleaning services for an elderly relative with Haus Maids.
Here are some useful links for finding at-home care services for elderly relatives in the boroughs we operate in:
Home Care In Bishop's Stortford
Older Persons Services In Winchester
Adult Social Care In Hampshire
Care For The Elderly In Guildford