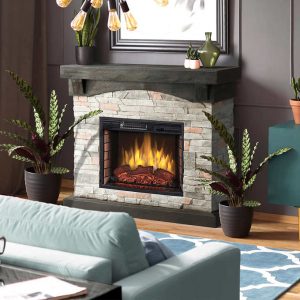 What could represent winter better than the roaring wood burning in the fireplace, creating a cozy, traditional atmosphere we all dream of in a cold winter night? The fireplace has become a popular choice for both contemporary and traditional properties, and even though it can add a special charm to the room with its presence, especially when heavily in use, it requires maintenance and regular check-ups.
The first step is removing the internal parts (such as the grate). As soon as the area is clear you can start vacuuming the ash and debris with a specially designed ash vacuum cleaner. A normal vacuum cleaner will only blow the ash particles around creating more mess instead of getting rid of them. A wet/dry vacuum with a disposable bag will do the job, once, and very important fact, the pile has cooled down for at least 4 days.
If not, once the ash is cold, sprinkle damp tea leaves or coffee grounds on it to cover the smell and keep down the dust (so you don't inhale it). Then use a fireplace shovel to scoop the pile – no worries if you can't get it all out necessarily – and dump it in a metal container, then dispose of it.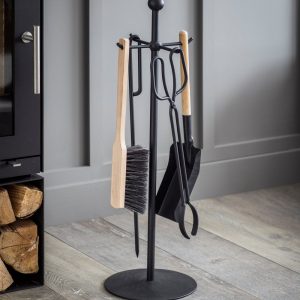 For the glass doors covered in cloudy film or light soot, mix white vinegar and warm water, equal parts, in a spray bottle. Use the solution with paper towels and dip it into fireplaces ashes if you want to use a gentle abrasive. To finish, spray the glass and wipe it with a clean microfiber cloth.For more stubborn debris, wipe the inside of the stove with a scraper or a brush and use the vacuum cleaner again after. With a wire brush you can clean the grate and all the accompanying parts and check for damage or if any of them need replacements. After this you can put back everything in place and lightly oil the door mechanisms and hinges.
Abrasive solutions needs to be avoided when cleaning both interior/exterior of the stove as they can damage its surface. If brick facing is more than 50 years old, it might crumble if you scrub with a cleaner so it is best just to vacuum the surface gently at most.
Haus Maids is a domestic cleaning company which provides cleaners in Farnham, Alton, Guildford, Godalming, Sawbridgeworth,  Bishops Stortford, Sutton Coldfield, Cheltenham, Winchester and Milton Keynes, always ready to provide the best services and meet all your domestic cleaning requirements, no matter if it is a one off clean or a weekly service. For more information please visit https://hausmaids.co.uk