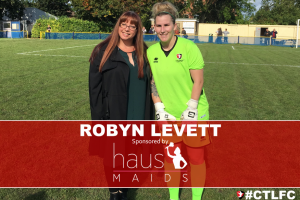 Local Director of the Haus Maids office in Cheltenham, Linnet Mosforth, is proud to announce her involvement with the Cheltenham Town Ladies Football Club!
Robyn Levett, one of the team players is going to be sponsored and supported by Haus Maids in this special year, as Cheltenham Town Ladies Football Club celebrates their 30th Anniversary, their 5th year in the FA WNL and being named Charter Standard club of the year by the Gloucestershire Football Association! This amazing results have been achieved after years of hard work and we are proud to be able to celebrate it with them, and hopefully help Robyn make her dreams come true.
Sport is not only a healthy and vital activity, but can improve the community life by bringing people together, teams sports especially having a significant positive impact. Being able to be part of the community and invest in it is one of the main goals of our company, so we hope that this sponsorship will inspire others as well and help the Cheltenham Town Ladies Football Club to develop and grow further.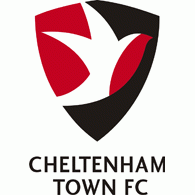 Along this opportunity we were happy to offer Robyn, our company is always here to support and provide the best domestic cleaning services to our community in Cheltenham, from regular cleaning (weekly cleaning, fortnightly cleaning etc.) to moving in/out cleaning and one off cleaning. For more details about our home cleaning services and for a free in-home estimate please visit our website www.hausmaids.co.uk or give us a ring at 01242 329000.
For more information about the Cheltenham Town Ladies Football Club please visit https://www.ctlfc.com/