Autumn Cleaning Tips from Local House Cleaners Haus Maids
After a long Summer its high time to get your home ready for cold weather. Of course we all know Spring is the perfect time to clean your home, but it's a job that should be done twice a year. So, an autumn clean will keep on top of the cleaning in your home all year round.
Here are some key house cleaning chores you should include in your plan:
Rearranging Your Furniture
One important thing to do for your autumn cleaning is rearranging furniture to boost or reduce breezeways. While rearranging furniture, clean your shelves and dust your books and other static ornaments.
Wash Your Windows
The next task in your domestic cleaning plan is cleaning the windows. You can make a window cleaner by mixing 50% distilled vinegar ( white ) and 50% water into a spray bottle or washing up bowel. For extremely grimy glass , prewash with soapy water, then use your vinegar spray. After cleaning, polish them with a paper towel.
Organise Your Wardrobe
Sort through your wardrobe to get rid of any clothing that remains unworn. As winter is around the corner, you should organise your wardrobe accordingly. You should empty out your wardrobe and vacuum inside.
Clean Bathrooms
The bathroom is an important part of your house. de-clutter your bathroom cabinet, audit your cosmetics, and other products to clear out any that are passed their expiry date. If you're book a professional cleaning service, make sure they include the bathroom in their service, and use high quality products.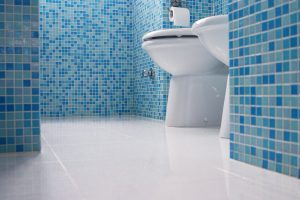 Attack Your Outdoor area
After spending summer outdoors, it's time to whip your garden into shape before winter starts. Clean your outdoor furniture, drains, gutter, etc. and also clear the shed. Cover patio furniture.
Book a Haus Maid Team
If you would prefer to arrange an Autumn clean with your local Haus Maids office, we would be delighted to arrange a free in home cleaning estimate.
We offer home cleaning services in the following areas – Cleaners Farnham, Cleaners Alton, Cleaners Guildford, Cleaners Godalming, Cleaners Winchester, Cleaners Bishops Stortford, Cleaners Sawbridgeworth, Cleaners Cheltenham and Cleaners Sutton Coldfield.