This year, more than ever, Christmas will be about celebrating together. Spending time with friends and family, not only on Christmas day but over the whole festive period. Families of Guildford and Godalming have much to look forward to this Christmas period. With wreath making, child-friendly ballet and pantomime to name but a few.

Make the most of Godalming and Guildford this Christmas with our selection of top festive events:


Markets and Lights

Guildford Christmas Highlights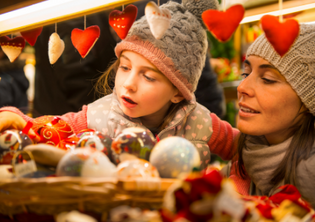 Yet again, Guildford Cathedral is hosting its two day Christmas fair in 2021. Promising a beautiful location and lots of local businesses this traditional fair brings the community together year on year. Alternatively this year, or in addition, if you're feeling particularly festive, Honey Brothers is hosting its first-ever Christmas Market in Guildford this Christmas. As well as being able to pick up your potted Christmas trees, they'll be food and mulled wine, stalls and even Santa's grotto. The fair is free but tickets to see Santa can be purchased here.
Godalming Christmas Highlights
Godalming's Christmas Market is being held at Godalming Borough Hall on Saturdays leading to Christmas. Yet, it's the 27th of November when the Christmas Lights Switch-on will take place. In 2021 they'll be the usual Dobby Horse carousel and Father Christmas will be present. This celebration will also feature characters and entertainment from this year's Cinderella Pantomime Production (read more lower down).
For a Christmas event to satisfy both children and adults, head to The Inn On The Lake in Godalming for Brunch With Santa. Enjoy a festive breakfast in the cosy pub at £15 per adult and £8 for children. Children's tickets include both the meal and their visit with Santa which comes with a special gift. Book your breakfast and Santa meet on the 11th or 18th of December.


Christmas Theatre
For one day only, Let's All Dance bring the beauty of ballet to the children of Guildford this Christmas. Children love the idea of ballet but, let's face it, most shows are generally too long and the storylines too difficult to follow for younger audiences. That's why Let's All Dance has created a production of the classic The Nutcracker Ballet aimed specifically at children. Promising an immersive experience that makes ballet accessible for kids as young as one year old, this is a truly unique show for families in Guildford this Christmas at The Electric Theatre.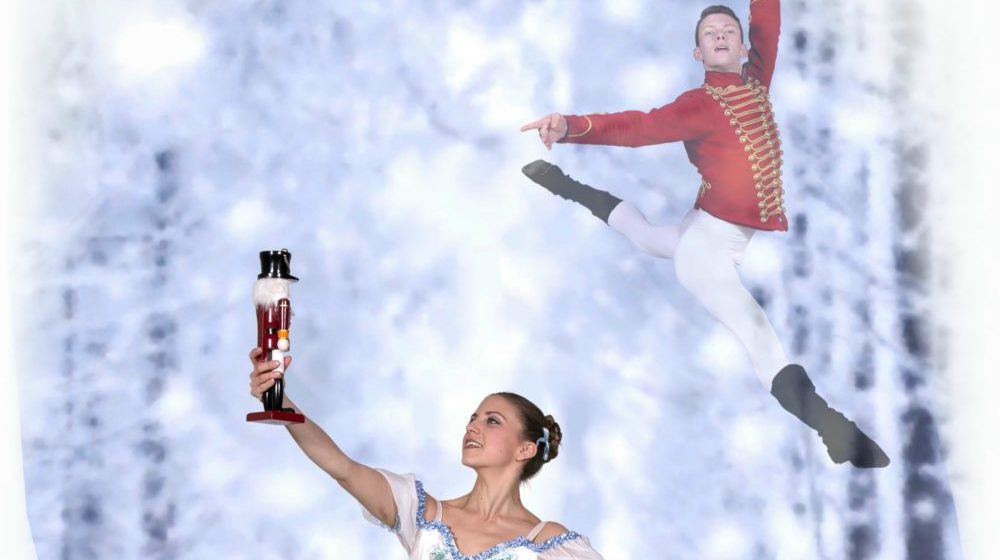 Dick Whittington is these days, a lesser-known story and yet no less popular in panto, owing to its array of colourful characters and sense of adventure. Head to the Yvonne Arnaud Theatre to join Dick Whittington in his quest for success. Pantomime is a timeless Christmas tradition not to be missed and this one is perfect for families in Guildford this year. Book your tickets.
There's no lack of magic in Godalming this year because their Christmas Pantomime is Cinderella! Head to Borough Hall to enjoy the show, running from 11th-26th of December. Having thrilled audiences with panto in Godalming for the past few years, we expect this year's production to be equally colourful, magical and immense fun for the whole family. Get your tickets here.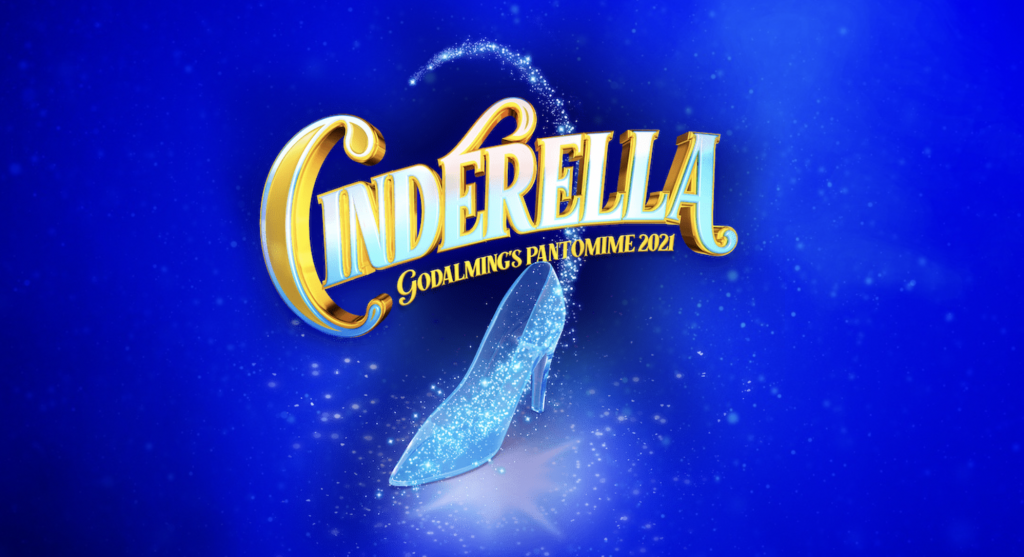 Christmas Music & Craft
For community Christmas spirit head to Normandy Villiage Hall to support the Surrey Police Band in their Christmas Concert. Performing a range of classics and, of course, many popular Christmas carols, the Police Band encourage you to warm up your singing voices. The tickets are just £8 so book now to avoid disappointment.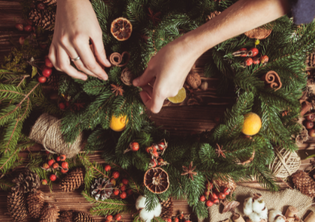 Learn the art of Christmas Wreath Making at Dapdune Wharf this year. Dress warm as you'll be in the Barge Building Shed using an array of lush wintery foliage to assemble your very own wreaths. Not only will you learn a new skill but you'll meet new people and get to take home a Christmas decoration handmade by you. These classes sell out quickly so book now. 
Get your dose of Christmas Anthems live from four-piece vocal man-band G4. Taking the stage at Guildford Cathedral, G4 have been delighting audiences with their classical harmonies for a few years now, but never more than at Christmas time. Get your tickets now.
Is your house ready to sparkle this Christmas?

Let Haus Maids help you out this year. Treat yourself to a thorough winter clean before the festive period begins. Book a clean with Haus Maid now.