Mother's Day is a time to show your love and appreciation for your mother and all she has done for you. It's a day where we celebrate motherhood and all the amazing things that mothers do. However, not all Mother's Day gifts are created equal, and some gifts can miss the mark entirely. In this Haus Maids blog post, we will be looking at the top 5 worst presents ideas for Mother's Day.
Cheap & Nasty Perfume: There's nothing worse than receiving a bottle of cheap and nasty perfume as a gift. Not only can it be overwhelming to wear, but it can also be offensive to some. When buying perfume as a gift, it's important to choose a scent that you know your mother likes or ask her for her preferred fragrance. You should also avoid buying knockoff brands.
Kitchen Appliances: While some mothers may love receiving kitchen appliances as a gift, it's important to ensure that it's not the only gift you give. If your mother loves cooking or baking, a new appliance may be a great addition to her kitchen. However, it's essential to make sure it's something she actually wants and needs and not just a cheap and generic appliance that will collect dust in the cupboard.
Exercise Equipment: While it's important to encourage our mothers to stay fit and healthy, buying exercise equipment as a Mother's Day gift is not the way to do it. It sends the wrong message and can be perceived as insensitive. If your mother is interested in exercise, consider buying her a fitness class package or a new pair of running shoes instead.
Tacky Home Decor: While we all have different tastes when it comes to home decor, buying tacky and tasteless items as a gift is never a good idea. Your mother's home is her sanctuary, and buying her something that clashes with her style can make her feel uncomfortable in her own space. Instead, consider something more personal like a framed photo of your family or a piece of art she's been eyeing.
Self-Help Books: While self-help books can be a great resource for personal growth and development, they may not be the best gift for Mother's Day. It can come across as implying that there is something wrong with your mother and she needs to change or improve. Instead, focus on giving her something that celebrates who she is and shows your love and appreciation for all she does.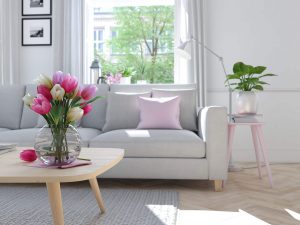 Mother's Day is a special occasion that should be celebrated with thoughtful and meaningful gifts. Avoid these top 5 worst presents and invest in something that your mother will truly appreciate. Whether it's a heartfelt card, a bouquet of flowers, or a  Spring Clean from your local Haus Maids team, the most important thing is to show your mother how much you love and appreciate her.
Our Cleaning Services
If a gift of a Spring clean would make your mother happy, contact your local cleaners Haus Maids. We have offices offering domestic cleaners in Farnham cleaners, Alton cleaners, Guildford cleaners, Godalming cleaners, Winchester cleaners, Bishop's Stortford cleaners, Cheltenham cleaners, Milton Keynes cleaners, Chandlers Ford cleaners, Bath cleaners, Fleet cleaners & Petersfield cleaners. Domestic Cleaning is undertaken by our fully trained, insured and equipped professional cleaners.