A historical town settled between the North Downs and the Surrey Hills, Guildford is surrounded by beautiful countryside. Yet the town itself is also notably pretty. Known for its Prep schools, sophisticated shopping and Anglican cathedral, Guildford has all the staples of a middle-class town. But is there more to this Surrey suburb than meets the eye and what are the other reasons to live in Guildford?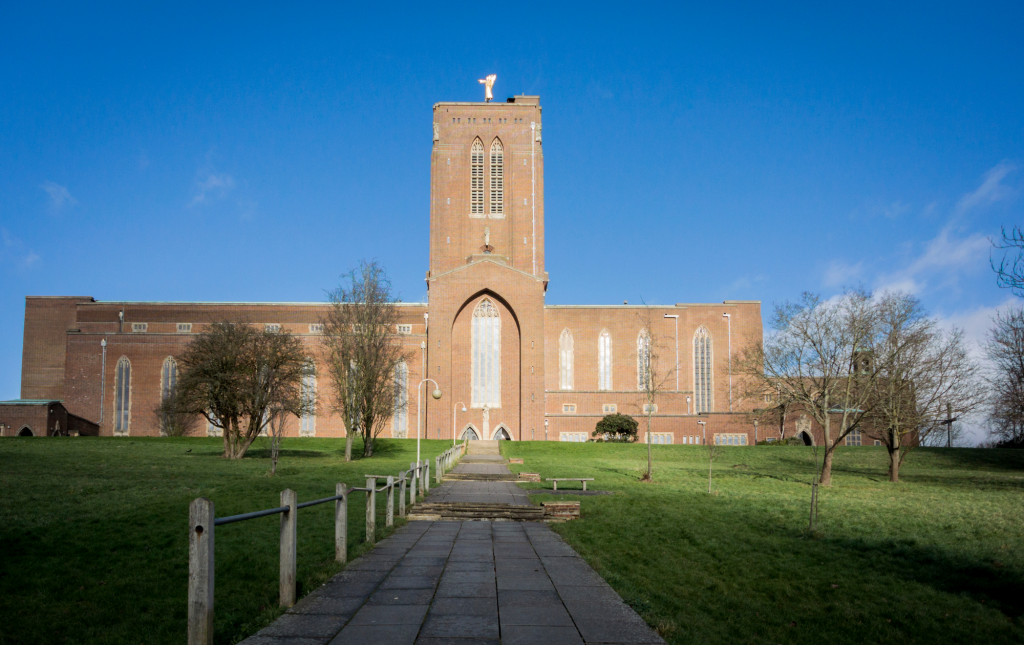 Voting, Schools, and House Prices in Guildford
As of 2022, Guildford was represented by a Conservative MP. However, it seems to have been a closely fought race between the Conservatives and Liberal Democrats and the town has swung between the two parties for a few decades now.
If you're looking for a place for your children to grow up then Guildford's schools are sure to impress you. With a staggering number of state schools holding an 'Outstanding' Ofsted rating, education here is a high priority and there are a decent amount of well-performing schools to choose from. If your child is musically gifted, it may interest you to know that Guildford County School has specialist Music College status.
If it's a prep school you're seeking then Guildford is home to Guildford High School and Tormead School for girls, the Royal Grammar School for boys, and Longacre Co-ed Prep school for 2-11 years.
There is a pretty steep cost attached to living in this Surrey town though with the average house price in Guildford being £592,813 (in 2022). So whilst reasons to live in Guildford may be plentiful, it is one of the more expensive places to live in the UK.
Guildford For Commuters
As neither a quiet rural escape nor a bustling city, Guildford offers a good balance for those seeking it. This is one of the reasons that Guildford is popular with commuters.
London Waterloo is just a 35-minute commute by train and rumour has it the chance of getting a seat aren't too bad, even in rush hour. Guildford is also just 45 minutes from Gatwick Airport (via train or car) which is close enough to be handy but not noisy and it sits between London and Portsmouth.
The town's positioning is certainly one of the leading reasons to live in Guildford. Weekdays working in the city is a reasonable commute away and weekends can be spent either shopping or eating out in the pretty town or else exploring the nearby Surrey Hills or North Downs.
It's worth noting though that Guildford itself has many employment opportunities. With Phillips Electronics, Ericsson, Colgate-Palmolive and a few other large companies having a presence in Guildford, the town is also a centre for video gaming production.
Shopping In Guildford
Historic shop fronts and cobbled streets make Guildford a pretty town to spend a Saturday shopping in. There is also a good mix of high street chain stores and smaller independents. House of Fraser, Monsoon and M&S draw shoppers into the centre and The Friary Centre provides an indoor shopping centre with a soft play for children and good accessibility for those with mobility limitations.
Aside from clothing, homewares and other traditional high street shops, once a month Guildford is host to a large farmers market. With over 50 producers of fresh local produce, its only downfall is that it's on a Tuesday which likely makes it a challenge for commuters.
However, there are smaller weekly markets on Fridays and Saturdays where coffee, cheese, bread, jewellery and clothing are sold alongside traditional farmer's produce.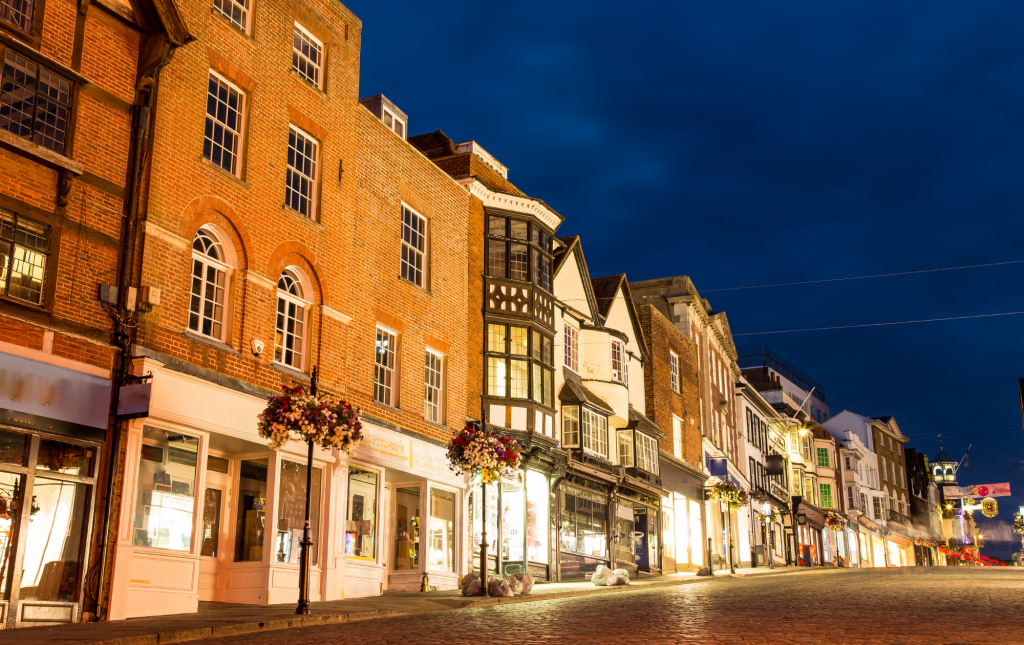 What Is There To Do In Guildford?
Being well positioned and having some nice shops is all well and good, but we can't all just work and shop all the time. So, what else is there to do in Guildford?
As a reasonably sized and cultured town, Guildford has much to offer. Arts and crafts is perhaps underselling the Watts Gallery which is a Grade-I listed Chapel dedicated to the works of artist Geroge Frederic Watts and designer, Mary Watts. Amongst landscaped woodlands and grounds, the gallery also offers many art workshops and learning experiences for adults and children.

Guildford Castle, Loseley Park and Hatchlands Park, a National Trust property, provide plenty of history as well as gardens and events. For those more interested in the history of the working person than the elite, The Spike Heritage Centre provide a glimpse into the flipside of Surrey's history and the lives of its poor. Tour this historic workhouse in warm clothes because it's not just the stories that are chilling.
For leisurely days out, it's worth noting that Guildford and Godalming are passed by the River Wey where boat trips from Dapdune Wharf are available. It's also a lovely tranquil place to learn about how the waterways have been used by people throughout the century.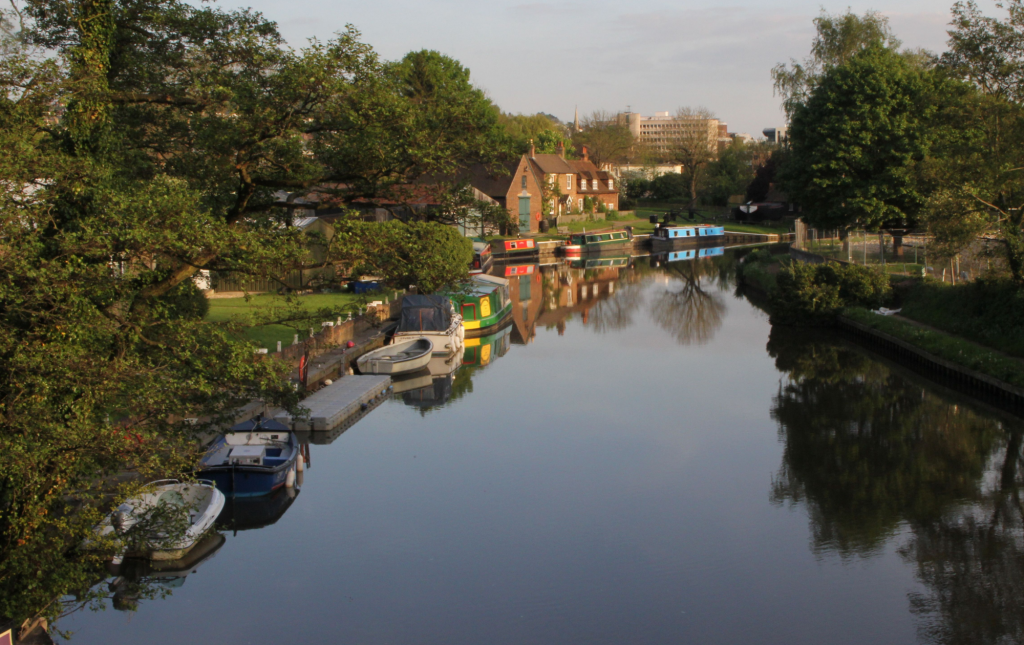 G Live is Guildford's entertainment and concert hall putting on varied listings of music, comedy, theatre and children's shows and there is much to do in the evenings with plenty of places to eat, drink and dance.
Children will probably be most impressed with Guildford's Spectrum Leisure centre. With an excellent family swimming pool, complete with slides, tyre ride, pirate ship, wave machine and much more, there's not much that can beat it. Except maybe the ice rink. Yes, within the same complex is an all-year-round indoor ice rink where families can enjoy a fun day out or train to become skilled skaters. The Spectrum, if that's not enough yet, also has bowling alleys, a gym and restaurants, making it one of our top reasons to live in Guildford.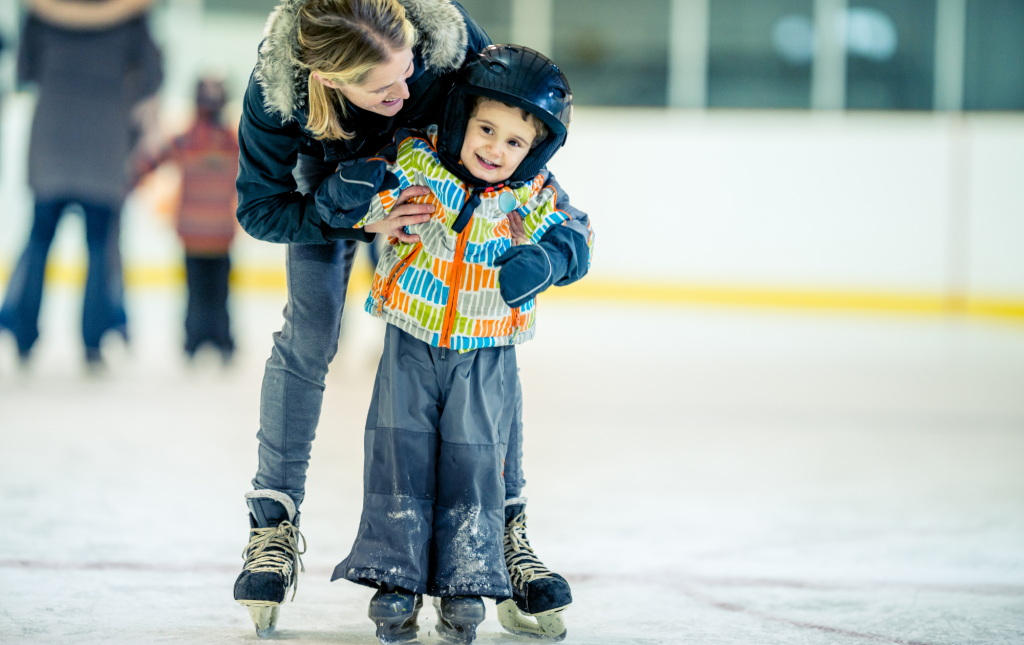 Is Guildford A Good Place To Live?
Guildford has a lot to offer and the location is excellent for those working in the city but wanting more time with family away from the intensity of London. Yet, it's not just a commuter town. Its proximity to London may be a bonus for some but many people choose Guildford for its historic ties, its leisure facilities, its excellent schools and the surrounding countryside.
However, all of this does come at a cost and Guildford is certainly not a cheap place to live, though there's an awful lot to like about this town.
Need a Cleaner In Guildford Or Godalming? Get in touch with our Guildford Haus Maids.