If you're running an Airbnb property then your reviews are vital. People trust reviews more than almost anything else you say about your business. Yet, getting good reviews is not just about requesting them from your guests, there's a lot of groundwork that goes into ensuring your reviews give the very best impression of your holiday home.
To get great Airbnb reviews we recommend that you:
Make your listing transparent (with great photos and an accurate description)

Get in contact quickly and with an upbeat tone

Make sure your property is sparkling clean

Give guests a great welcome

Send follow up and thank you emails

Respond to reviews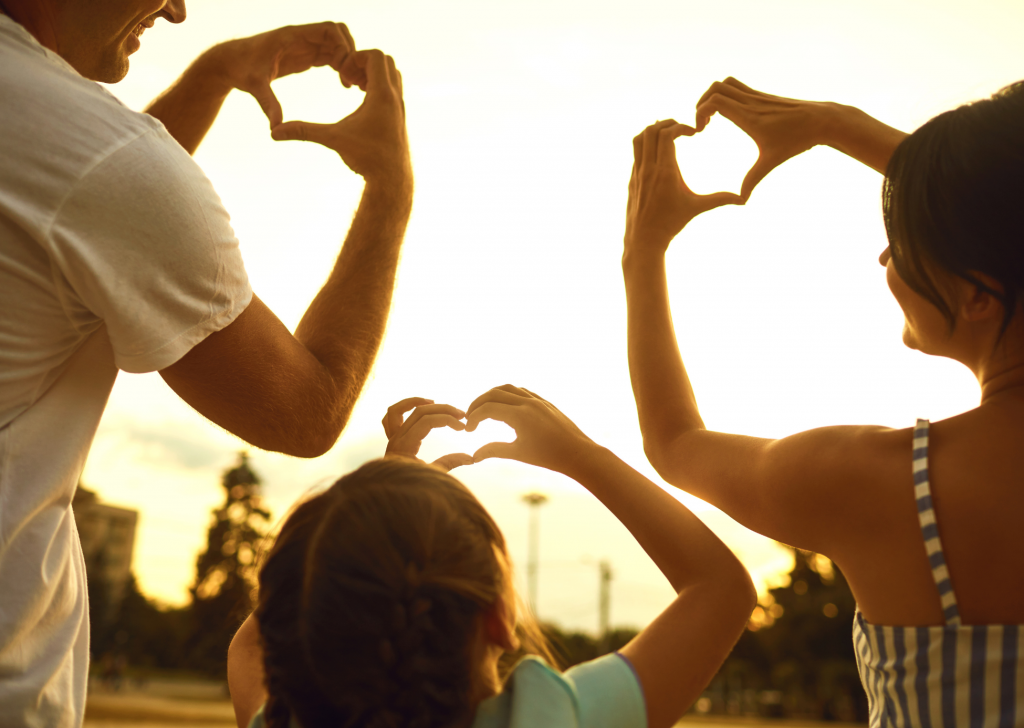 Winning over your guests enough to inspire them to take the time to positively review your business, is a process. Don't let that put you off. If you are putting a property on Airbnb or a similar site, chances are you genuinely want to offer guests a great place to stay and for them to enjoy a well-deserved break. So, everything that goes into getting great reviews for your Airbnb property is also a part of your delivering the very best service.
So, let's look at each part of the process in a little more detail:
Make Your Listing Transparent
The worst mistake any Airbnb property owner can make is not being upfront and honest. When describing your property in your profile, be upbeat and ensure you focus on its attributes. However, make sure you don't say anything untrue or open to interpretation.
Photos are also very important in your profile. You should include as many as possible to give an accurate portrayal of your property and you should only include items that are available in the house. So, for example, don't place a BBQ in the garden for a photo if the BBQ is not going to be available for use. Decisions on whether to stay in your property will be influenced by the photos so make sure no one is going to be disappointed.
When holiday goers are seeking a holiday home, they're going to have an idea of the criteria they need to fill. Sometimes you won't make the cut but that's ok. Far better to please those you can please than to try to please everyone and damage your reputation by letting people down.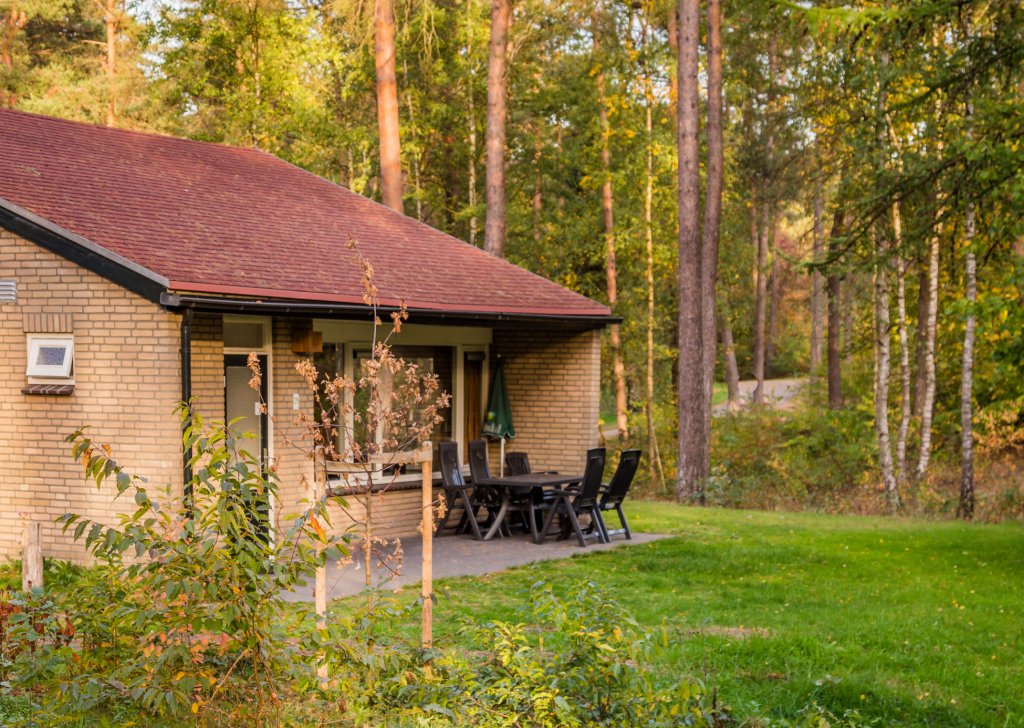 Make Contact Quickly
Booking a holiday or staycation can be a bit scary. Usually, people will spend the bulk of their budget on the holiday home and it can be nerve-wracking. Knowing that things go wrong, that they could be let down on the accommodation they've booked or that online booking can be open to mistakes can make the experience of booking more stressful than exciting. It's your job to lay their fears to rest by being responsive, efficient and upbeat. Reply to enquiries promptly, even if it's just to say you've received their booking, are excited to tell them more and that you'll follow up with full details the following day. Make them feel looked after.
Guests are more likely to be responsive to you if you've been responsive to them so it's important to start with early positive communication. Although there may be rules in regards to how guests treat your holiday home and what they are and are not allowed to use it for, approaching this after having been friendly and grateful for their booking make the rules far more likely to be well received. However, it is important to ensure you communicate clearly what your terms and conditions are. This means that in the event of an issue, especially those followed up with a bad review, you have the upper hand as well as the moral ground.
Not every Airbnb experience you have as a host will be a great one. Everyone has a bad story in this journey. However, it's important not to communicate with your guests as if anticipating problems. This can be very off-putting and even risks the booking being cancelled. Be friendly, open and enthusiastic to attract the right kind of guests.
Make Sure Your Airbnb Is Clean
If there is one thing you won't be forgiven for, it's not having a clean property. There is nothing more disheartening than arriving at a holiday home, which is meant to be a haven for your special break, and finding it feeling unloved.
In terms of holiday homes, there's only one standard of clean and that's sparkling. As everyone has their own idea of what constitutes mess and how much dust is acceptable, the only way to ensure all guests will be happy is for your cleanliness standards to be exceptionally high. That means hovered floors, dust-free surfaces, clean kitchen appliances, smear-free windows, spotless ironed bedding and no clutter.
As this is your business, it could well be worth investing in a cleaner. Professional cleaning services will likely be able to take care of your property quickly and efficiently between changeovers. Furthermore, they can keep you updated if you are not in a position to check on your property regularly.
Haus Maids are available for Airbnb property cleaning services in Cheltenham, Bishop's Stortford, Winchester, Fleet, Farnham, Alton, Milton Keynes, Guildford and Godalming.

Here are a few of our professional cleaning tips for your Airbnb:
When cleaning, take the opportunity to ventilate your property

Don't forget to descale your kettle, clean the oven and use drain cleaner every month or so depending on usage

Use plug-in air fresheners for a welcoming scent

Shake 'n Vac or scented floor cleaners will freshen the aroma as well as keep floors clean

If you're short on time between changeovers, invest in extra bedding so you've always got a clean set ready to go on

Shake rugs and pound out cushions often

Flip mattresses a couple of times per year (or in line with the manufacturer's guidance)

Put anything that has been left out away otherwise guests may question if the property has been cleaned before they arrived

Keep grass cut and any garden area tidy as this is part of the property rental too

Check on towels, washing-up liquid, toothpaste, cleaning products and any other products that are left for your guest's daily use
If that all sounds like too much for you to take care of alone, then get in touch with Haus Maids today.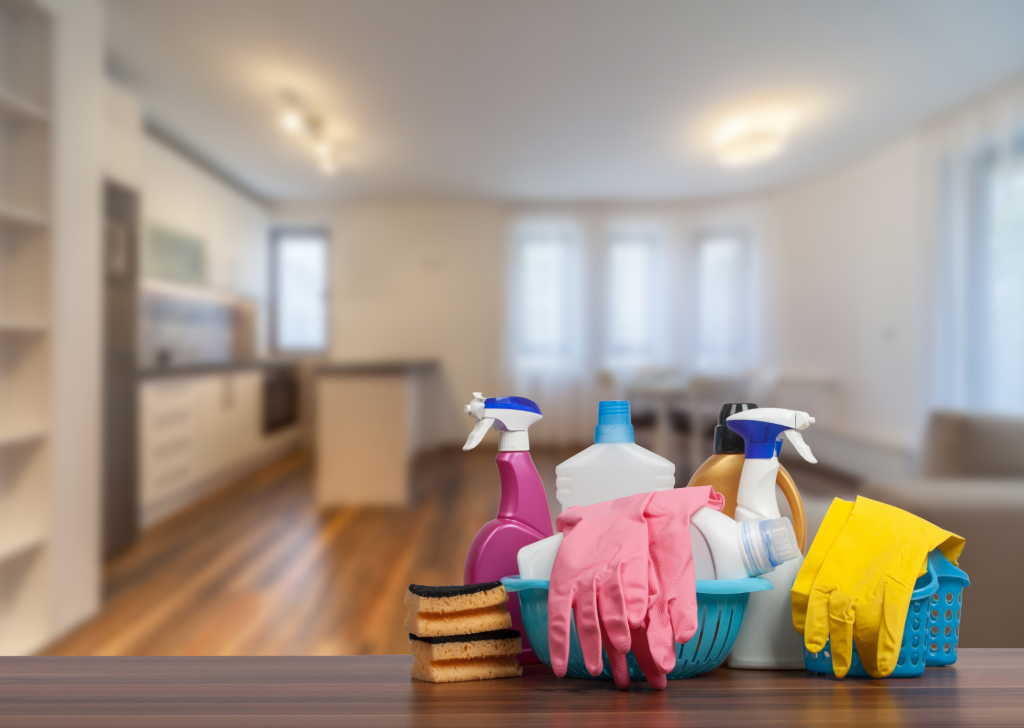 Give Guests A Great Welcome
How guests feel when they walk into your Airbnb property is important. You want them to feel it is a home away from home and that you are excited for them being there. The best welcome is being greeted by a clean, fresh-smelling home. Next, is a personal touch. Leaving a note for your guests is a great way of connecting with them, reminding them that your Airbnb property is an independently owned small business with a real person behind it.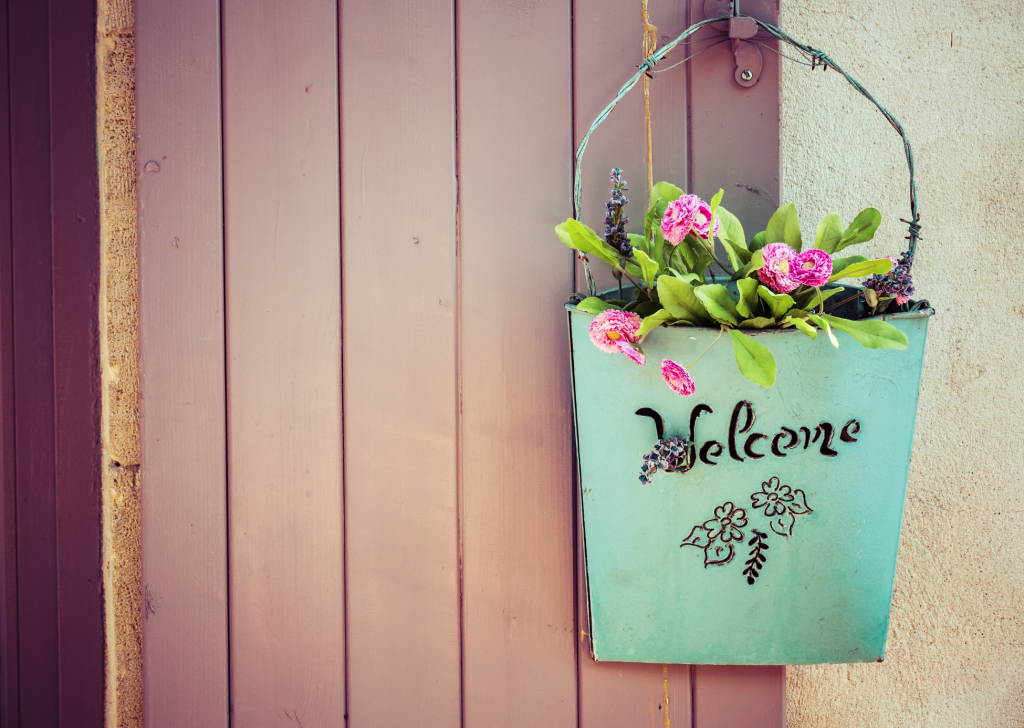 A welcome note should thank your guests for choosing your property, inform them of anything they might need to know and wish them an enjoyable stay. You might also include a couple of lines about who you are and what the property has meant to you/your family and recommend some local places to visit.
Some Airbnb hosts will also include a welcome basket with items such as bread, wine, local produce or preserves, local attraction flyers, chocolate and other comfort products. Including this depends largely on how long your guests are staying and the accommodation costs. However, if this is something you can help your guest's holiday get off to a lovely beginning.
Nowadays though, the one thing you must make very easy to find is – the wifi password!
Follow Up
Your guest's experience may end when they lock up the holiday home for the last time, but after their stay is a really important time for you to get in touch. They chose your property over many others so start by thanking them for that. Remind them that, as an independent business owner, you really appreciate their stay. Let them know that you hope they enjoyed their holiday and that you're grateful for having been able to provide them with a holiday home from which to explore. Most people love to give their custom and support to small business owners and be reminded that they have done so.
We suggest sending this email soon after your guests have checked out and to keep it separate from the request for a review email (to follow) so that your thanks doesn't seem ingenuine.
Request Reviews And Explain Why
One of the biggest obstacles for people taking time to leave reviews is finding the time. Realistically, it only takes a few minutes to do so, so it's really important to let people know it's going to be easy.
The first thing to do is keep the request short and sweet. Lengthy requests for reviews give the impression that the process is involved. So, ask that your former guest take 'just a few minutes' to leave you a review because it is really useful for potential guests to know what your former guest's experience has been like. Also, let them know that you're a small business (I'm presuming here that you are) and that their review makes a difference in keeping your business visible online.
It's essential that you check the review links work and take recipients to exactly the right place. From here it is the job of your property listing site to make it easy to complete the review, but there's still one more job for you to do and that's to respond to reviews.
When you receive good reviews respond quickly by replying to the review directly (so everyone else can see it) and thank them again for their stay. Good manners are always important in business, so even if a reply is not expected it's worth taking the time to do. However, do not respond quickly to negative reviews. Respond, by all means, but sleep on it first.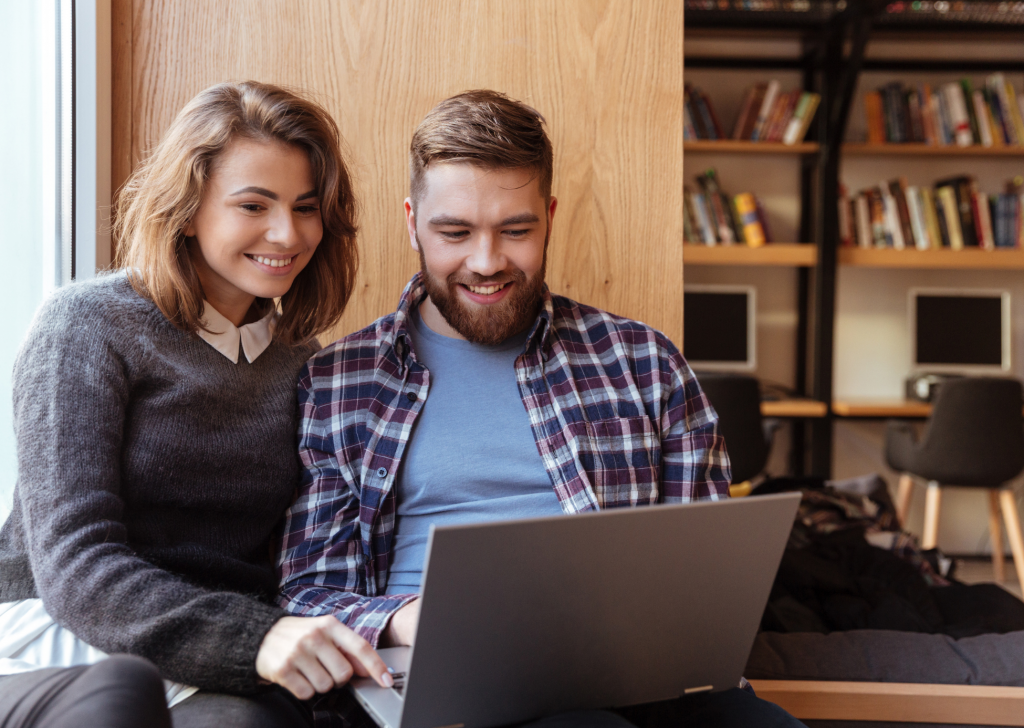 How To Respond To Negative Reviews Of Your Airbnb Property
With positive feedback, it's great to have an emotional response but it should be the opposite when undesirable feedback is left. Be honest with yourself and carefully consider negative feedback. If the poster has a point at all then own up to it and apologise. Perhaps also offer a discount for future bookings or offer up another way you can make it up to them. For example, if you have booked a cleaning company that has not done the job well before a guest arrives you should take responsibility, explain and apologise. This will be far better received than if you are at all defensive. And, of course, get in touch with Haus Maids for very reliable cleaning services instead!
There may be times when negative reviews are undeserved and you do not have to take responsibility in this case. It's important to respond and to do so politely. However, consider what other potential guests would want to see in your response – a calm and rational explanation. You may still express regret that your guest was not happy with a part of their stay but if what they are saying is untrue it's ok to make clear that the review is not reflective of how you operate. Also, if your guest has broken any rules of the property rental, such as having parties or leaving the property in disarray and their review is a response to any follow-up action you have been forced to take, it's ok to make clear that the terms of the rental were broken in this case. Most potential renters reading this will assume the dispute is the fault of the person who broke the contract and not you.
Getting Great Airbnb Reviews
There's nothing like getting great reviews for your business because it's hard work to run a successful business and this is part of the reward. Those who choose to rent out their properties on Airbnb usually have aspirations beyond income. They want to give people a great experience and that's why positive reviews feel so good.
Most reviews you get will be positive if you are transparent and accurate on your profile, are responsive in communication and keep your property clean and welcoming.
We wish you all the best in your Airbnb property experience and if you ever need a cleaner to help you maintain your Airbnb property then please get in touch.