When selling your property it's essential you're showing your home in the very best light at all times. Everybody enjoys looking for a new home (at least in the first few weeks), but no one enjoys having to conduct viewings. Even if you're leaving the estate agent your keys to show prospective buyers around whilst you're not home, always having your property ready for viewings can be stressful.
Properly getting your property ready for viewings is something that, when done properly, means you won't have to rush around tidying up and rearranging every time the estate agent calls. As a professional cleaning service, we regularly work with homeowners getting ready to sell their properties. From the big changes to the small touches, these are some of the best ways to get your property ready for viewings:

Be Prepared
Moving property has its fair share of hurdles to jump through. Although it can be exciting, it is also considered to be one of the most stressful experiences we can go through. As with so many things, preparation can make the whole process far easier. We recommend putting aside some time to get your property ready for viewings. This will reduce time spent sprucing up whenever you are notified of a visit.

Walk through your home trying to be objective. If you didn't live there, could you imagine yourself living there? How well can you see the space? What is distracting? If the decor was not in your taste, can you see beyond that?

Some of the tips that follow here are simple. Some are more time-consuming. So, putting aside some time to make the bigger changes will save you time going forward. A little planning can go a long way.


Have A Clearout

Unless you truly have a minimalist style, your home has no doubt accumulated some clutter over the years. A well-lived in house is a home, but it's not desirable for the property market. A good clear-out is a good place to start when getting your property ready for viewings.

Again, put some time aside because embarking on decluttering and not leaving enough time to complete can leave you with more mess than when you began. The advantage to having a clear-out at this time is that you'll no doubt need to do this before you move house anyway.

For a fresh start, pack up items you no longer use. Be realistic and tough on yourself because it's all too easy to hang onto objects 'just in case.' Keeping sentimental items is important, so make a proper place for them and let go of those things that no longer serve you. Not only clothes but also instruments you no longer play, CDs and DVDs whose use you've replaced with streaming services, as well as toys and games that children have outgrown.

Make sure any built-in cupboards are organised because clutter here can imply a lack of storage. Also, put rules in place to make sure piles of magazines, paperwork, letters, etc don't start accumulating on tables and clothes are not left discarded over exercise bikes and chairs.

You might have to be somewhat of a nag for a few weeks but look at it this way – before you move house is a good time to get everybody into new habits.

For top tips on decluttering visit our blog on How To Master The Big Home Clearout.
Painting Walls And Removing Wallpaper
Wallpaper is highly personal. What you choose to cover your walls in is usually a case of individual taste and since it covers such large areas it can have a big effect on whether or not we like a room. So, seeing as you can't take it to your new home with you, it may be an idea to strip down your walls.
Plain walls make spaces seem larger and they also make it easier for property viewers to imagine themselves adding their own personal style to the home. Light colours are ideal as they open up the space and are generally unoffensive. A fresh lick of paint can be relatively cheap as you'll just need some basic off-white, magnolia or beige paint and a weekend to roll up your sleeves and freshen up your walls.
Front Exterior First Impressions
Homebuyers are usually seeking that property they just 'get a feel for' and so first impressions really count. It's difficult to fall in love with a property if you walk up an overgrown garden path, past full rubbish bins and up to a front door with 'no junk mail' and 'beware of the dog' stickers.

It's very important to make your front exterior presentable so that prospective buyers may immediately begin falling for your property and the street it resides on. It does not need to be landscaped like Versaille but lawns should be mowed, bushes and trees cut back and any broken gates or loose paving slabs fixed. It may also be wise to add welcoming touches such as a doormat, homely signs, hanging baskets or potted bay trees at the front door (you can take these with you when you move).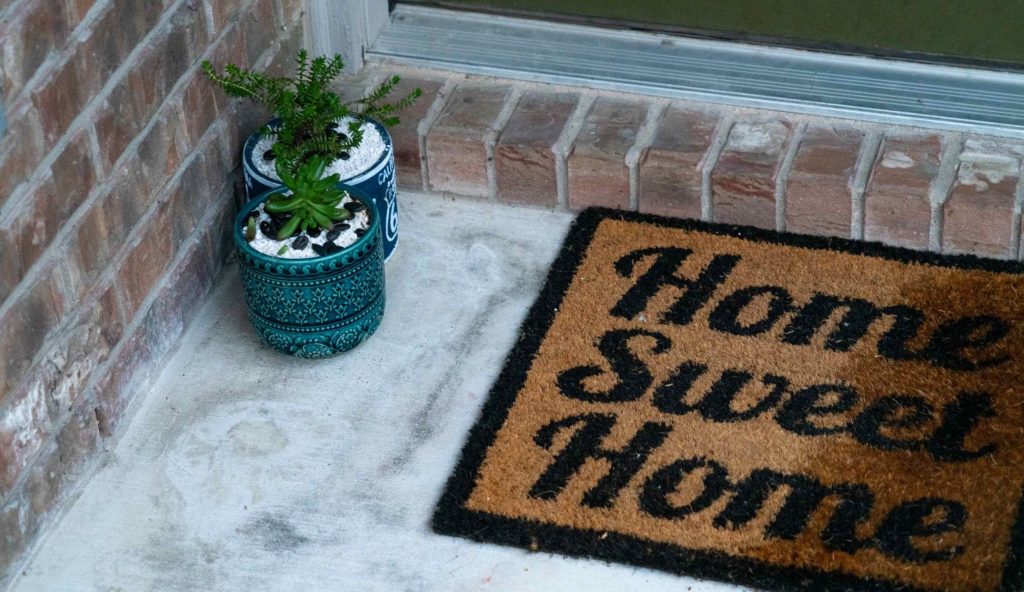 Keep It Personal
Whilst we recommend neutralising bright or patterned walls and possibly carpets too (if you can afford to do so), don't be afraid of leaving other smaller personal touches in your home.
Most likely, the people who buy your home will be embarking upon a similar journey to the one you did when you moved in. Whether that be as first time buyers on the career ladder, as a family, or someone (or a couple) approaching their later years. It is far easier to imagine what a home might mean to you if you can find resonance with what it has provided for someone else.
So leave the kid's artwork on the fridge and your wedding photographs up. Bring forward that framed picture of the BBQ party you had in the garden last year and those birthday cards from friends. Especially leave evidence of milestone moments where they've always been. Prospective buyers aren't just box-ticking their way to the perfect property. They're looking for a home in which their future dreams might become real. Let them see glimpses of the life you've lived there because it's very likely they'll be hoping to embark on a similar one.

Let There Be Light
Light spaces not only appear larger but also improve our mood. Sunlight is especially uplifting so take those nets down, open those blinds and clean those windows until they're sparkling (or we'll do it for you if you'd like to book a clean).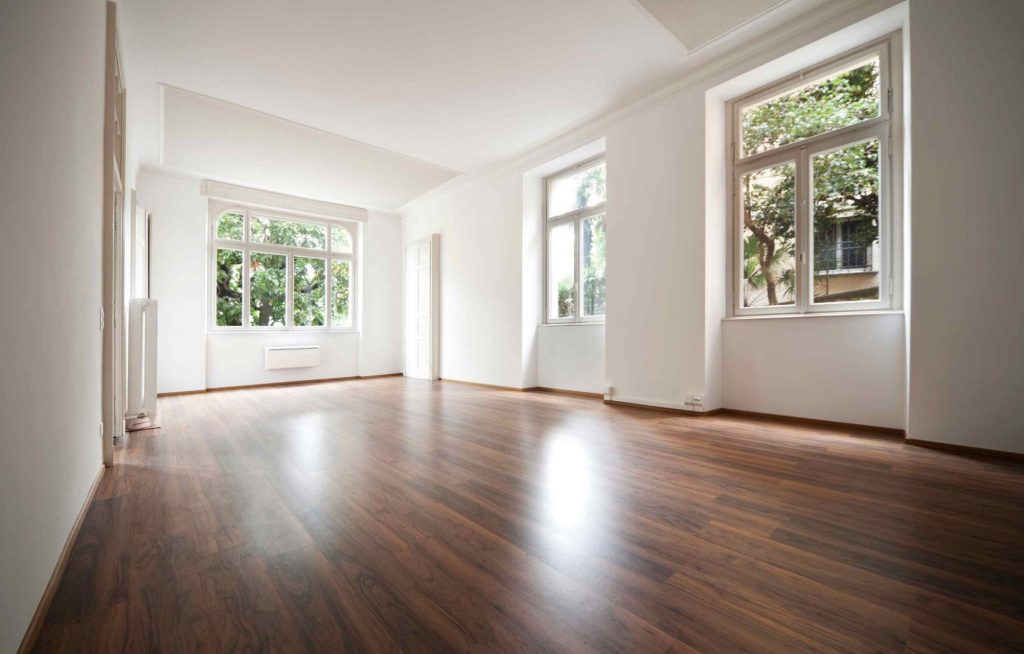 Curtains or blinds are essential as bare windows can make a property appear unloved or unlived in. However, make sure they're open and letting in as much light as possible.
If you're conducting property viewings in winter, in the evenings, or if your home is naturally not particularly light, then create a warm ambience instead. Lamps in darker corners and a burning fire, if you're lucky enough to have a working fireplace, can make a darker property feel soft and cosy. 

Using Mirrors 
Mirrors are a wonderful way to make a space appear larger. As they are reflective they are also a wonderful way of enhancing the light in a room.
Narrow dark hallways are particularly improved by the use of a long mirror. However, mirrors can be used in any room. Just ensure you're reflecting a view worth repeating. For example, a mirror opposite a window may give a second view of the garden, whereas a mirror adjacent to busy bookshelves or open wardrobes can make a room appear cluttered and thereby smaller.
Pleasing Aromas

It is especially important to pay attention to scent in your home if you have a pet or if anybody in your household smokes. You may want to air your home out more regularly when getting ready to sell, to let some fresh air in. It may also be a good time to put cushion covers, blankets and even rugs (if suitable) through the washing machine. They may already be clean but using a scented laundry conditioner can fill them with fragrance.

There's an old tip that recommends baking fresh bread will make buyers more likely to reach for their chequebooks, but that idea is as dated as the idea of paying by cheque. Honestly, no one has the time to be baking bread whenever a viewing is booked. There are far simpler ways to make your home smell wonderful. Plug-in air fresheners are probably the longest-lasting easiest way to tackle bad smells and Shake-n-vac carpet fragrance is a good way to combat those deeper-set odours without getting the carpet cleaned.
For a more subtle scent, an oil diffuser is less pungent and most essential oils used have calming effects.

A Few Aspirational Touches
When looking to buy a new home, most people are also looking forward to a new stage of their life. A few aspirational touches when getting your property ready for viewings can get it over the line from being a nice house to a dream house.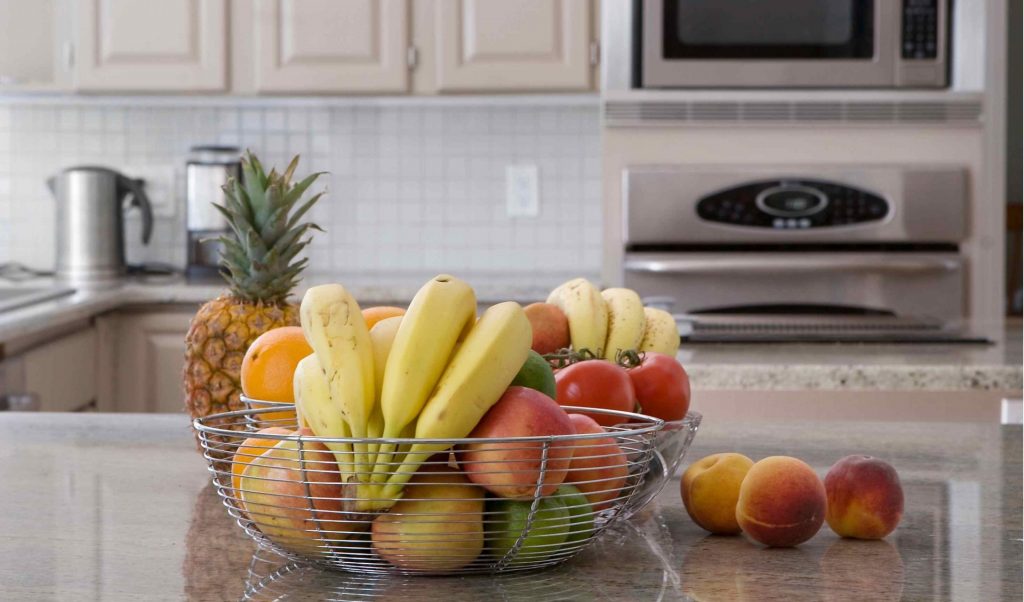 There's no need to spend a fortune. A couple of items here and there can give a home a real lift. Plants add life and colour to a home, blankets and throws provide a sense of warmth and a bowl of fruit in the kitchen can highlight counter space as well as conjuring a vision of wellness.
Not everything though has to be picture perfect in the traditional sense. If you're living the rural life, then muddy wellies on the porch may inspire prospective buyers with an idea of the outdoor adventures they may soon be on their doorstep. Board games on the dining table can give an impression of family togetherness and photographs on display reinforce the idea that your property is not just a house (or flat) but a home.


Get A Deep Clean Done

No aspirational touches, mirrors or air fresheners will distract from an unclean home. Having a tidy and sparkling clean house/flat is essential when getting your property ready for viewings. Not only does it make your house look better but it also makes you look organised and efficient – important qualities when you're linked to somebody else in a property chain.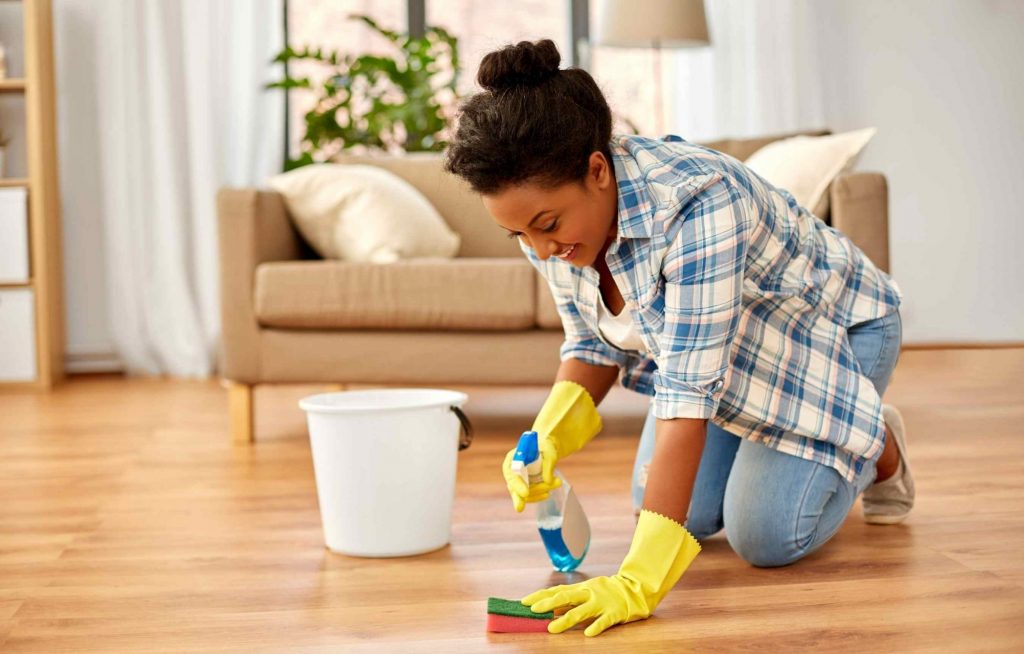 Of course, everybody can clean, just as anybody can cook. Yet, when it's really important it's wise to call in the professionals. Haus Maids are experts at helping you get your home ready to win over prospective buyers.

Book a deep clean today: