In 2022, many of us will be focused on creating a more sustainable home. With COP26 highlighting the close proximity of the climate crisis and with many of us spending more time at home due to the pandemic, we're beginning to realise just how much of an impact our homes have on the environment. Honestly, it can be a bit overwhelming and for many of us, the solutions are out of reach. Better insulation and more sustainable heating are great ways to cut down on house emissions. However, replacing your heating can be extremely expensive, despite grants and the long-term savings that are possible. In addition, a recent Knight-Frank report highlights that almost a quarter of UK properties are rented. As a private renter, choices regarding sustainable heating in your home are, unfortunately, not within your power.
Therefore, we at Haus Maids have come up with 10 top tips for a more sustainable home that focus on the small changes you and your family might make in 2022, that could have a big impact on your household carbon footprint.
Here are our simplest ways to create a more sustainable home:
Draft Proofing For A More Sustainable Home
Whilst how you heat your home might not be something you can change, you do have some power over how much heat escapes. As we know, wastage is the biggest enemy of our planet. Therefore, it is an excellent idea to find any sources in your home where cold air may be coming in or hot air may be escaping. This may be through gaps in the door frame but also through gaps in floorboards. Once found, draft excluder tapes can be a simple solution and are very easy to fit. Chimneys are also a common source of draughts and a quick and efficient way to prevent hot air from escaping through the chimney is a Chimney Balloon.
When draft proofing your home, please check you are using safe and approved methods and avoid stuffing gaps with paper as this can pose a fire risk.
In summer, the challenge can sometimes be getting cool air into the home. Before resorting to electric fans, try opening your attic door. Hot air rises and so opening up this exit can make a real difference if you're struggling to cool down your home in the summertime.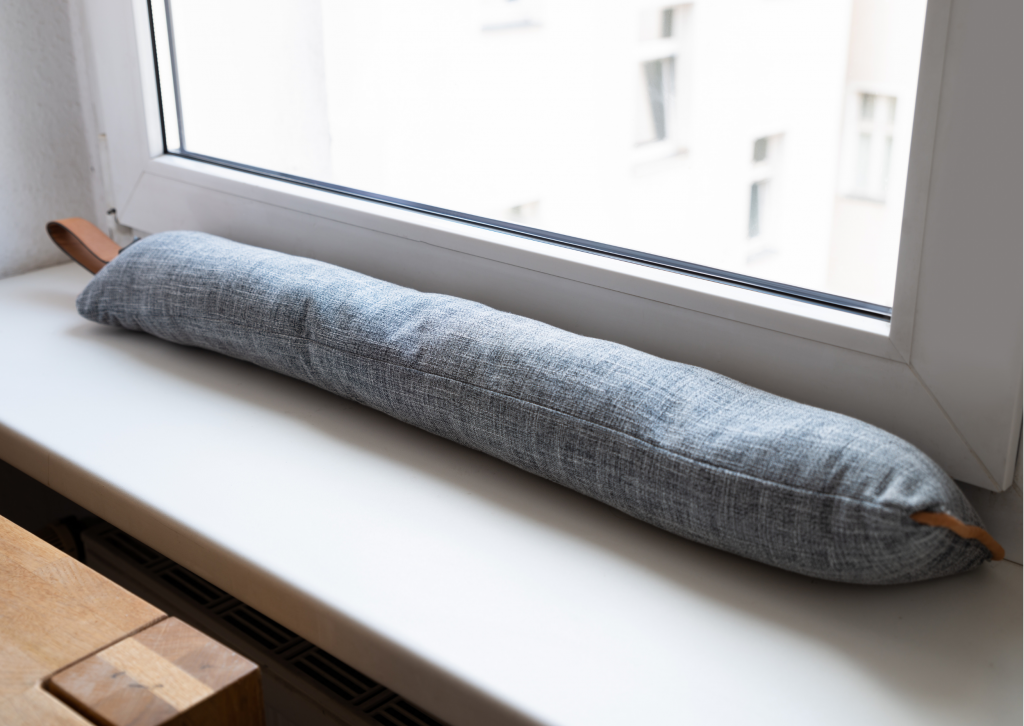 Switching To LED Lightbulbs
How long will an LED lightbulb last? Approximately 17 years! So they're well worth the extra money. What's more, they are far more energy-efficient and can reduce your electric bills as well as your carbon footprint. Plus, as if you need another reason to switch, LED bulbs are safer.
Switching to LED lightbulbs is one of the simplest ways to make your home more sustainable.

Composting At Home
However hard we try, there is always some organic food waste. Especially for those of us who eat a lot of fruit and vegetables. Apple cores, orange skins and vegetable peel may be biodegradable waste, but once they end up in landfill it all become a bit more complicated. For a start, food decomposition generates methane emission which is more harmful to the environment than carbon dioxide. Also, food waste is just unnecessary space being taken up in landfill. Instead of discarding food waste in your regular bin, consider composting.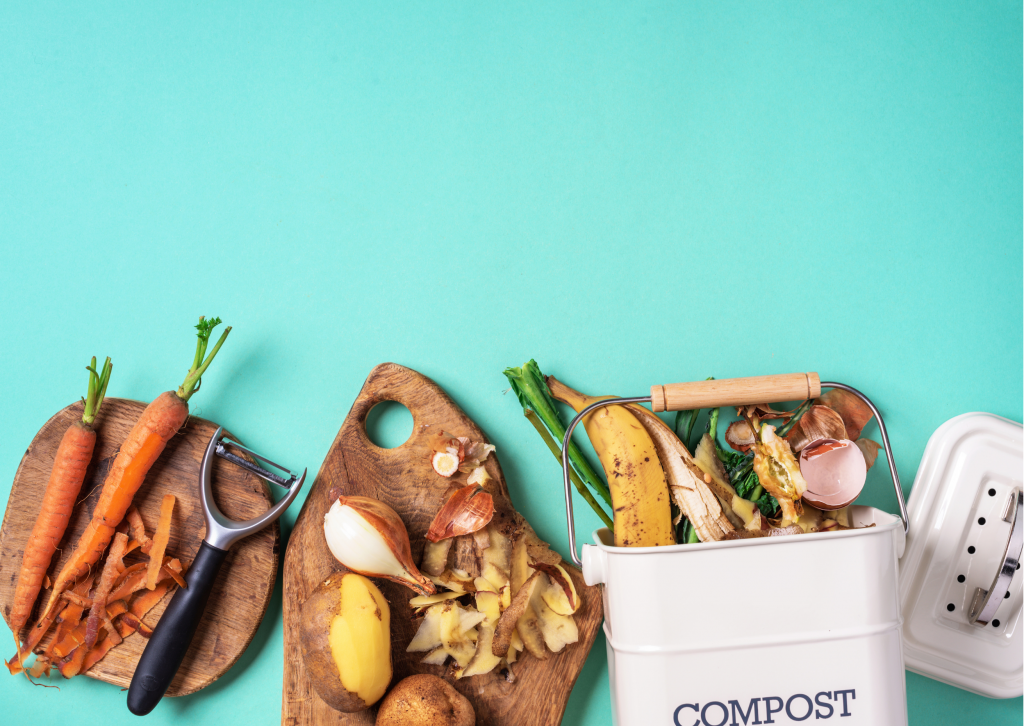 Many people are put off composting because they lack outside space. In truth, you need very little garden to compost and if you have no garden at all then you might want to consider an indoor compost bin.
Also, if you're not in need of the compost you create, there are many local gardeners who would all too willing to use your compost. Natural nutrient-rich compost is also extremely good for soil biodiversity and much better than chemical fertilisers.
Lastly, food waste is a big problem for the planet and composting your scraps and leftovers, rather than casting them out of sight into the bin, can draw attention to how much food we are wasting. You may be pleasantly surprised. If not, you may realise you can afford to buy less which will make a positive impact on both the planet and your shopping budget.
Refillable Household Products
Whilst a plastic-free household may be an eco-friendly pipe dream right now, refilling is definitely the way to go if you want to keep your plastic use low. Truthfully, it takes a bit of getting used to but quickly becomes a habit.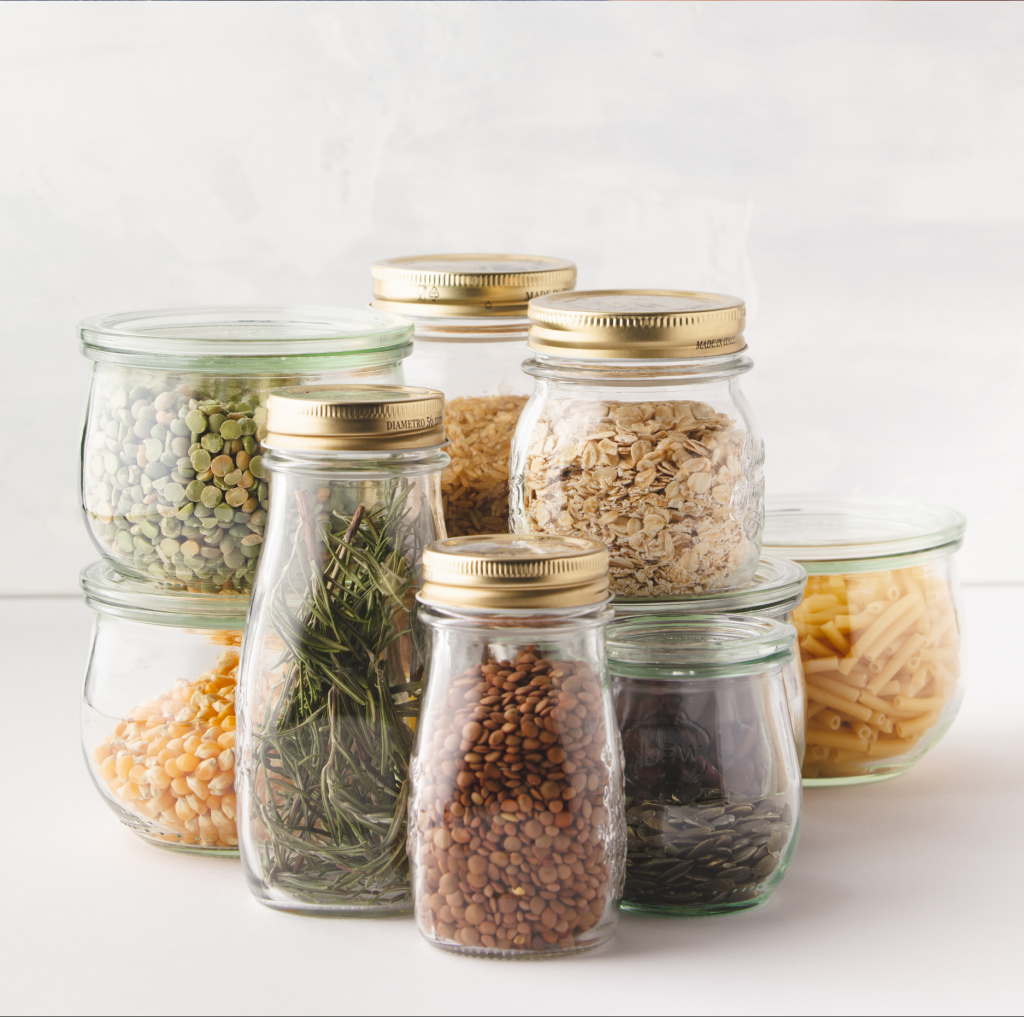 Refill stores usually carry cleaning products, hand wash, bubble bath, shampoo and conditioner. Often these are all-natural products too and are high quality. Invest in some glass jars for a really lovely look, or use old bottles if you want to be even more sustainable. You can take them down to your local refill store but many now also offer delivery so they'll come to your door and fill up your jars when you need a top-up.
Refillable household products can save you valuable pennies too as you're not paying for the bottles and are an excellent long-term move towards a more sustainable home lifestyle.
Eco-friendly Toilet Roll
There has been a real movement towards eco-friendly toilet roll, with brands such as Who Gives A Crap and Naked Sproat offering delivery and subscription options.
But, why should we switch to eco-friendly toilet paper?

The average person used an estimated 127 rolls of toilet paper every year. That's a lot of trees cut down for something so throwaway. There's no doubt it seems an awful waste when we are able to use recycled paper or more sustainable materials such as bamboo.
Bamboo trees take just five years to reach maturity and are therefore a far more sustainable option. Many companies are producing bamboo toiler paper and the price is falling as more consumers get on board. It's another simple swap that, if enough households follow suit, could slow down deforestation.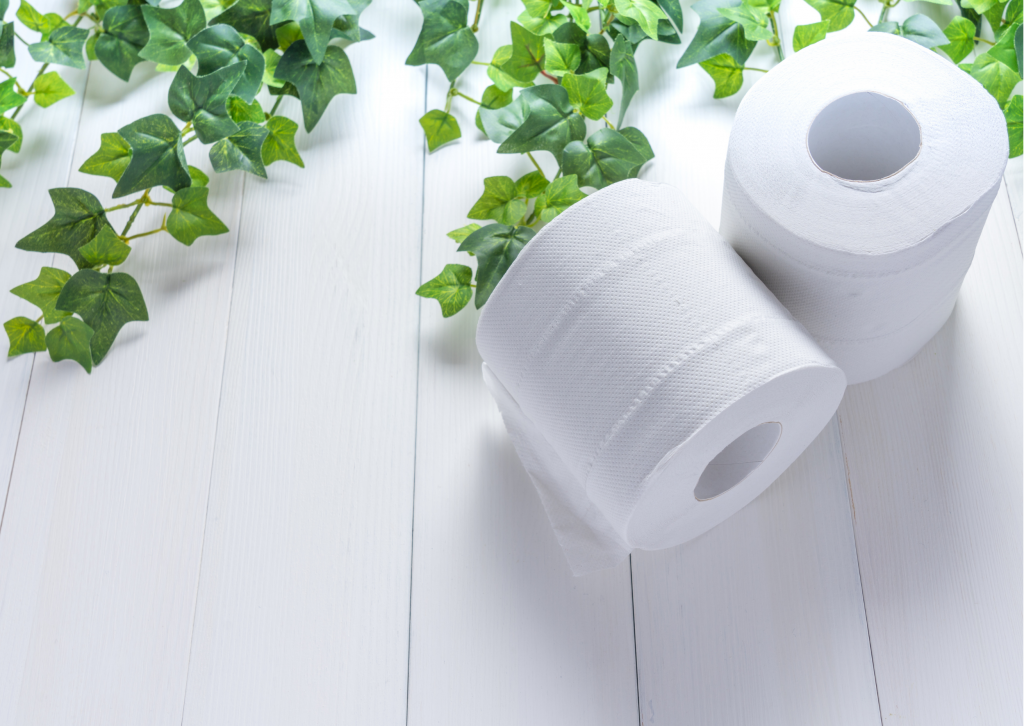 Electronic Billing
Another simple way to cut down on paper is to go digital. Household bills can use an awful lot of paper and are rarely necessary. Not when our online accounts usually provide us with all the information we need. Energy companies, water suppliers, banks and broadband suppliers, amongst others, are usually able to send your bills electronically. So opt for digital billing and cut down on unnecessary paperwork.
In addition, a 'No Junk Mail' sign on your door can be used to reduce unwarranted mail and waste paper.

Reusable Water Bottles
Reduce your plastic use and improve your health at the same time by trading bottled drinks (especially the fizzy ones) for water in reusable metal bottles. Apart from avoiding needlessly throwing away plastic bottles, you will likely find yourself drinking more water when you have your own metal bottle. Plus you can keep them in the fridge and the metal container helps to keep your drink nice and cold for far longer.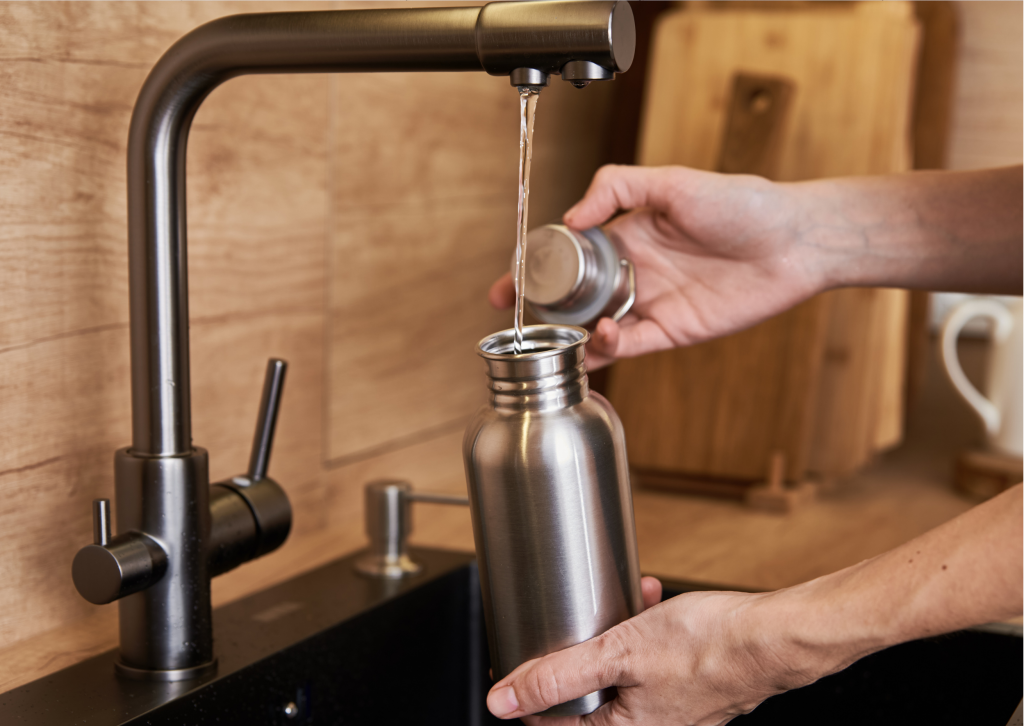 Not every household is fortunate enough to have good tap water for drinking but a water filter can fix this. We recommend choosing a different design for each family member's bottles so everyone has their own. In addition, if you're trying to drink more water you can set challenges to finish and refill your bottle as many times as you wish during the course of each day.
Don't worry if you forget to take your water bottle out with you a few times at first. If it's a new routine it will soon become a habit and before you know it you won't remember the last time you wasted money on a plastic bottled drink from the newsagents.
Shorter Showers
Water use is becoming an increasing concern for the environment. We are simply using too much. Cutting down on our water usage is one of the tougher challenges for households. However, setting a time limit for showers is a wise way to significantly reduce your household water usage over a sustained period of time.
Yet, we know what it's like. You put the radio on, the hot water is flowing, we're singing away and it's very easy to lose track of time. Do you even know how long you're spending in the shower? A shower timer can be a good way to keep track of the length of your showers, especially for kids. The Smart Green Shop have some great options for digital and non-digital timers.
Learn To Sew And Fix Don't Throw
It is possible to make our clothes last longer and thereby save money when you get handy with a needle and thread.
Every year many clothes get thrown into landfills as a result of tears that could be easily fixed. Or else because they no longer fit. Yet, generations before ours who did not benefit from cheap fast fashion would mend or alter their clothing rather than throw them away. Some of us were not taught sewing skills but it is possible for everyone to learn. To begin you don't even need to pay out for a sewing class, although these can be very enjoyable and a great way to have an expert guiding you. YouTube has some great easy-to-follow video tutorials that can teach you the basics. So you'll not only save money, hold onto clothes you love and reduce waste, but you'll also learn a valuable skill.
Who knows, with a bit of practice and time you could even end up making your own tote bags or refashioning clothes you no longer love into outfits you'll treasure once again.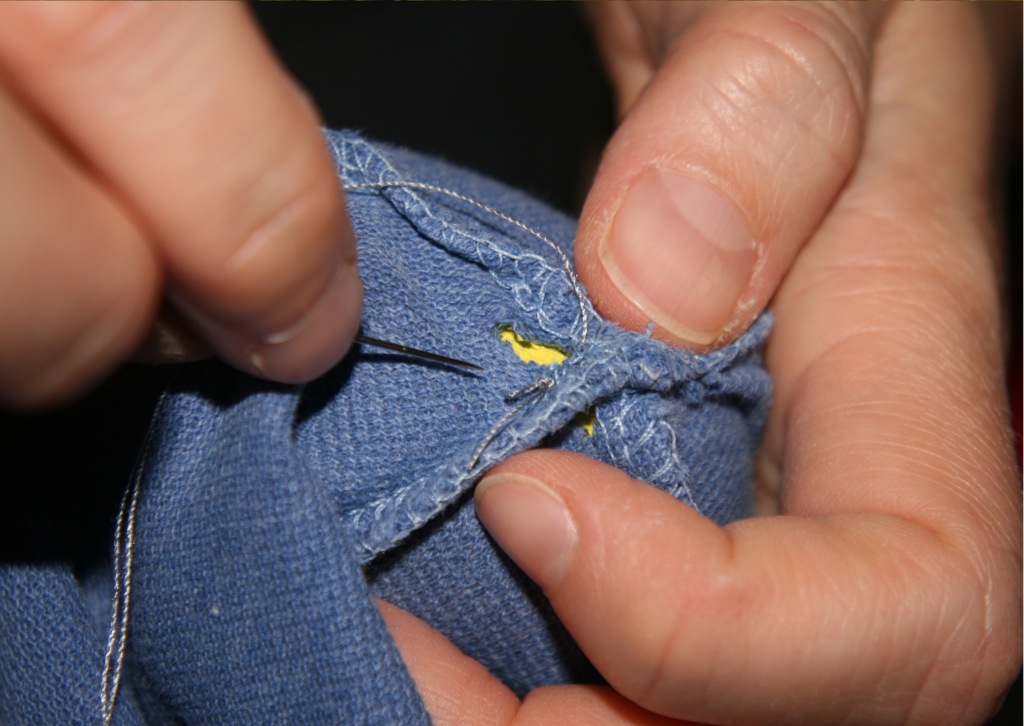 Clothes Washing in Cool Water
This is probably a familiar one since it has been addressed in TV adverts that urge you to turn the washing machine down from 40 to 30 degrees. It may not seem like a lot but it actually makes a big difference. 90% of a washing machine's energy usage is tasked with heating the water and so reducing the temperature cuts down greatly on the energy needed for each cycle. Many fabrics, especially delicates actually do better in cooler water and it can be just as effective for getting rid of stains.
It goes without saying that dryers use a lot of energy and are often unnecessary. If you can hang your clothes up to dry then it will reduce your carbon footprint to do so. Besides, although clothes may come out lovely and warm from the dryer, letting them dry out in the fresh air is actually better for the fabric.
Final Advice For A More Sustainable Home
Nobody is perfect and some big changes, that need to happen to reverse the effects of climate change, are not within our power. Yet, every little thing we do can have a positive impact and there's no such thing as a little change because if enough of us are making these little changes then they grown from a drop in the ocean to a mighty wave.
However, eco-anxiety is real and not only does it not help you but it doesn't help the planet. So, if you're making changes for a more sustainable home in 2022, then make sure you enjoy doing so. Sit down as a household and discuss the changes you can all make that are realistic. Get excited about your new venture, support one another and do it together. By doing so, you keep positive climate action – positive.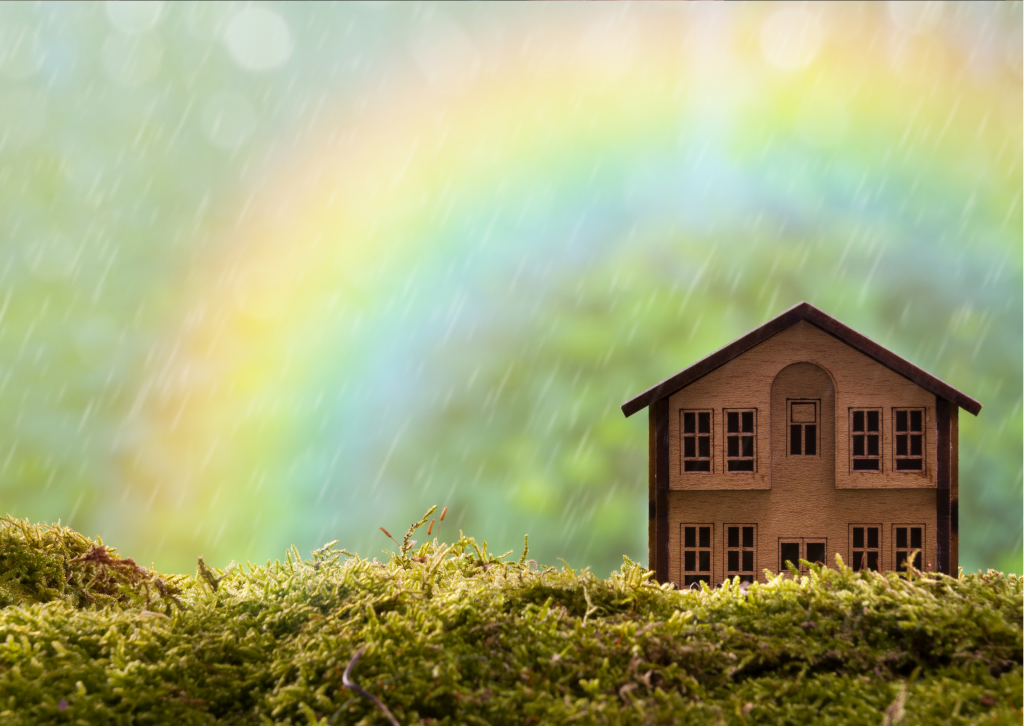 Haus Maids is an office and domestic cleaning service in Cheltenham, Bishop's Stortford, Winchester, Fleet, Farnham, Alton, Milton Keynes and Guildford and Godalming.