Whether you're in a new relationship or have been loved up for decades, in 2022 we're making the most of all opportunities for celebration. Especially having missed out on so many during the pandemic. So we have compiled a few options for you to celebrate St Valentine's Day in Winchester in style. Booking on such a busy day is always advised and please also remember to check the current covid guidelines.
We've selected some impressive settings and brought to you some of the most tempting menus, so all you have to do is bring the romance. Here are our top selections for Valentine's Day in Winchester in 2022:
There is nothing special planned from The Ivy for Valentine's Day. However, a restaurant with the reputation and everyday elegance that The Ivy boosts needn't deviate from its modern fine dining experience when it has always been so well executed. For a romantic dinner on Valentine's Day or evening, The Ivy in Winchester will always be a contender. With its contemporary colourful interior, the setting exudes an optimistic kind of charm perfect for lifting the spirits in cold, dark February. Why not try a cocktail or two from their enticing cocktail menu? Just promise us that you'll end the evening with their melting chocolate bombe which should never be missed, but especially not on St Valentine's Day.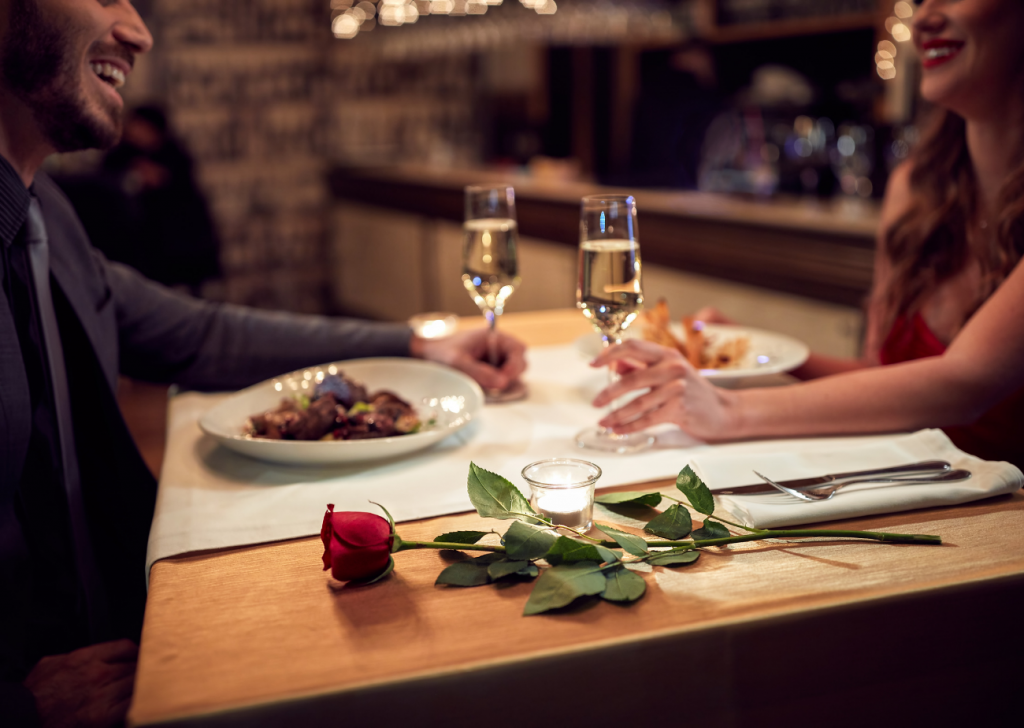 If you're wanting to celebrate Valentine's Day into the evening and away from home, the Winchester Royal Hotel is offering an appealing date night break. A classic setting for Valentine's Day, the hotel presents a two-course dinner for two with a bottle of Prosecco and overnight stay followed by breakfast in the morning for £145.
If you're not a Winchester resident this is a great opportunity to visit the city. Explore the former capital's rich history at The Great Hall, Winchester City Mill and Winchester Cathedral.
For those who wish to take the opportunity to dine but not to stay overnight, the two-course meal and a bottle of wine is set at just £49 and can be enjoyed in the pretty Garden Restaurant.
Take your Valentine to the 600-year-old grade II listed Medieval setting of Chesil Rectory for a meal to remember. This historical building has been functioning for the last 75 years as an elegant yet comfortable restaurant that has become known for its exceptional food and warm service. This Valentine's Day the Chesil Rectory presents an inspired five-course menu. Featuring flavours of artichoke, goat's cheese, beef wellington, blood orange and dark chocolate, the menu centres remarkable and commanding culinary choices. Its vegetarian five-course Valentine's menu is equally tantalizing. Priced at £65 or £55 per head it's not the cheapest option but the Chesil Rectory is certainly where you head in Winchester for an extra special experience.
The Valentine's Day menu is available for dinner on Sunday 13th and for lunch and dinner on Monday 14th February.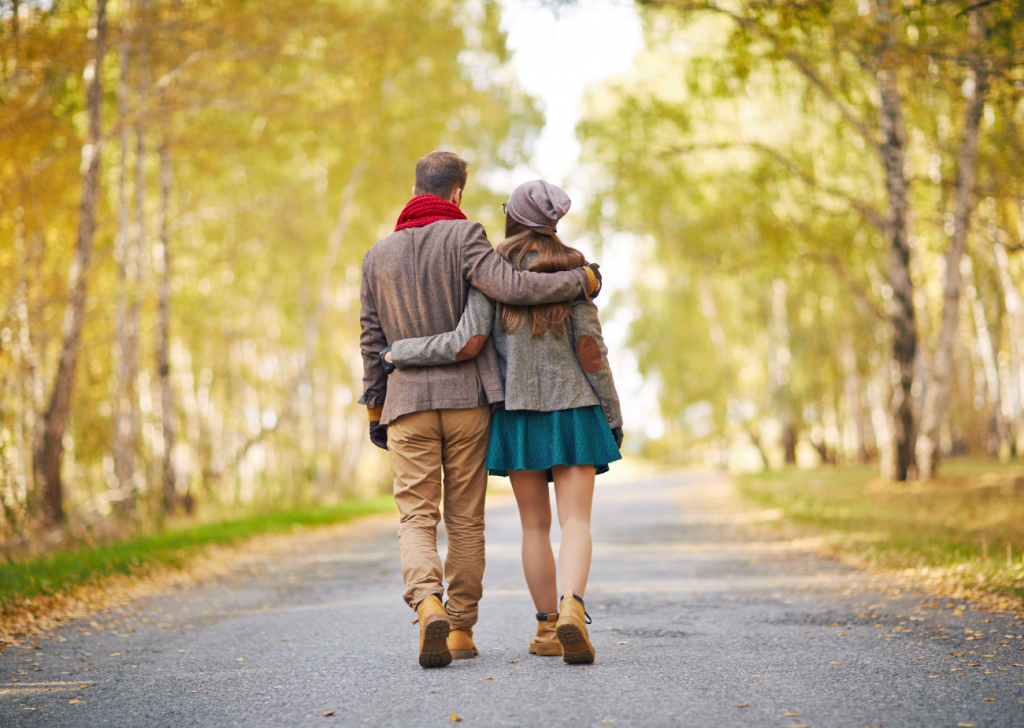 Follow in the footsteps of one of the world's most romantic poets, John Keats. During his stay in Winchester, Keats would walk from the city to St Cross each day enjoying the landscape. Although the walk is particularly popular in Autumn, due to its being the setting that penned the poem 'Ode To Autumn', we love the idea of taking this walk for a little nature-inspired romance on Valentine's Day.

There are plenty of places to stop and picnic along the trail but February may be a little cold, so perhaps a stop at a pub for lunch? The Bell Inn at St Cross is offering a special three-course Valentine's meal with a glass of bubbles for £50. We recommend calling ahead to book your table.
Wishing you all a very special Valentine's Day in 2022 from Haus Maids.