Alton has become most associated with Alton Towers, one of the UK's favourite theme parks and resorts. However, the actual Town of Alton has an entirely different vibe. If you're swayed by markets, rural surroundings, historical buildings and small-town charm then Alton could be the place for you. For a weekend away or even for a permanent move.
Haus Maids have a blooming domestic cleaning service in Alton and we're proud to have a home here. So, we thought we'd share with you some of the features and perks of Alton living.
A Market Town In East Hampshire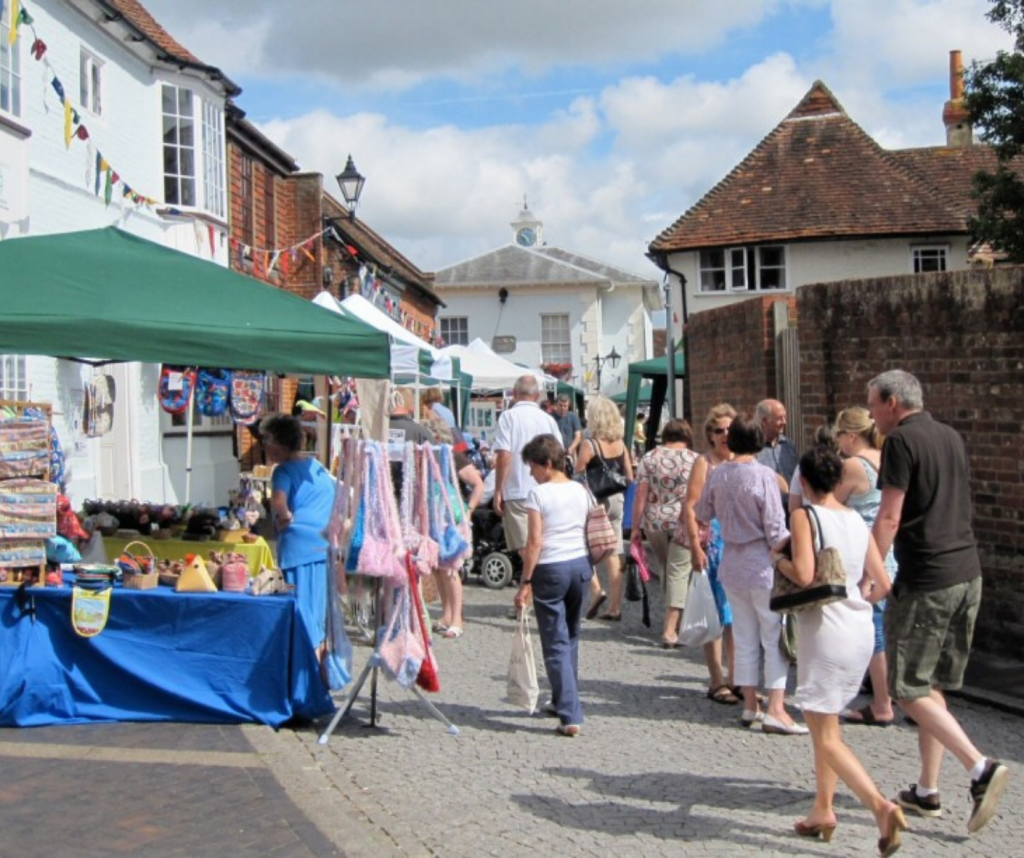 Alton has been a market town since the Middle Ages with the first recorded market being held in 1232. Through the years many goods have been sold at Alton markets, even livestock. These days the regular market takes place on a Tuesday, although there are plenty of other markets and fairs scheduled throughout the year. The Tuesday market is on the high street and there is a smaller market on Fridays which boosts home produce from the church hall. There are also farmer's markets, craft markets and many other themed markets at regular intervals. For up-to-date information on Alton's market event catalogue visit Alton Events.
Literary Inspiration
Alton and its neighbouring villages have been home to a few notable writers through its history, the most famous being Jane Austen. The surrounding countryside also provided endless sources of inspiration for writers including Gilbert White and William Cobbett. Hence the popularity of what has become known as Writers Walk. 
Writers Way Walk – A beautiful trail that takes you through Alton and surrounding villages as well as through the countryside. The trail is 13 miles and open to walkers, cyclists and even horse riders (through a slight variation on the trail is recommended). It's also dog-friendly. Setting off from the Watercross Line Steam railway you'll walk the routes regularly taken by Jane Austen. Gilbert White was also a keen observer of wildlife around the local area and it was said to have inspired him in his work as a naturalist, ecologist and ornithologist. Whereas journalist, politician and pamphleteer, Willian Cobbett, preferred to explore the area on horseback.
Jane Austen's House – Arguably the most famous female writer in the world, Jane Austen lived and worked just a few minutes from Alton in the neighbouring village of Chawton. From her home here, Austen revised Pride & Prejudice and Sense & Sensibility and wrote her other four novels from this house. A keen walker, Jane took a daily walk around the local area and shopped in Alton. At Jane's house, you will be able to explore the rooms in which she lived and worked, penning her novels, and come into contact with objects that belonged to her. You'll also be able to spend time in the cottage garden. Nearby Chawton House was owned by Jane's brother, Edward and the library, house and gardens are open to the public. The House is dedicated to researching and celebrating the work of female writers through history. They hold regular workshops, talks and conferences.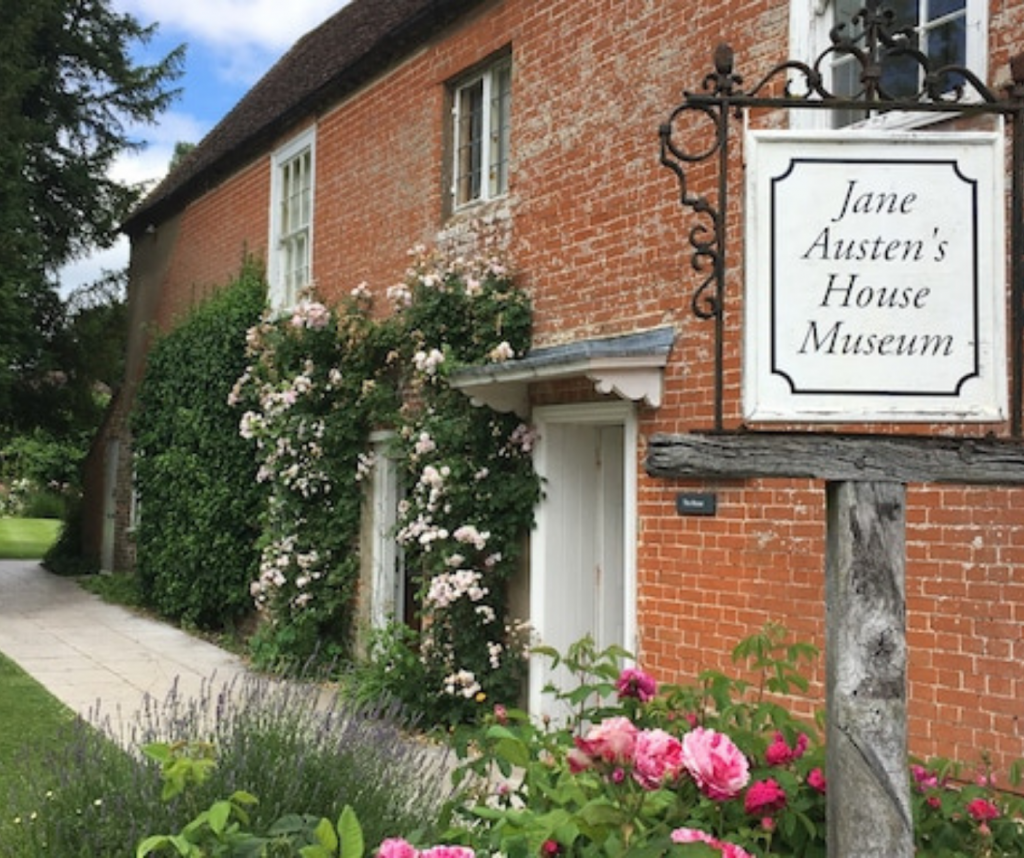 Museums and Art In Alton
Curtis Museum – A historical museum, Curtis Museum hosts artefacts from prehistoric times, Roman pottery reconstructions and displays showing Saxon burials, the Battle of Alton (1643) and the hop picking and brewing history of Alton. The museum is located at the top of Alton high street and hosts regular events and educational activities, many of which are aimed at children. There's even an opportunity for children to dress up in costumes. Curtis Museum is a great way to introduce children to history, whether you are visiting for the day or you are a local with the opportunity to enjoy their events throughout the year.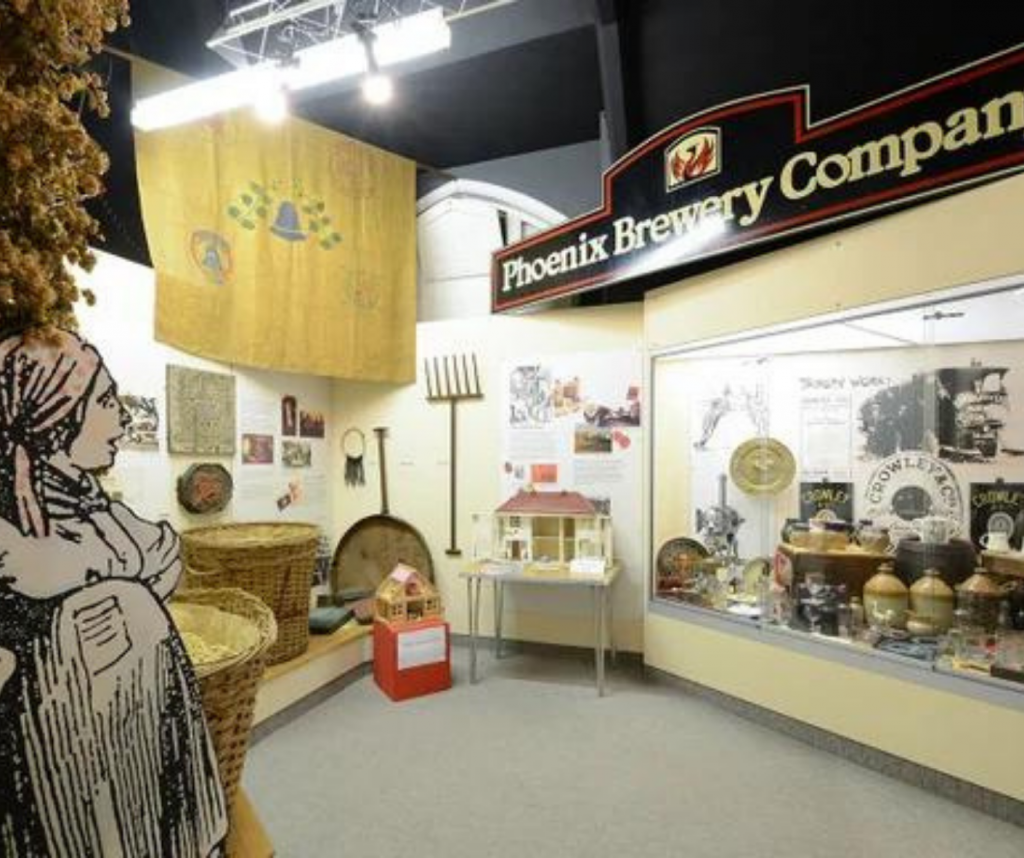 Allen Gallery – Quintessentially British, the Allen Gallery is home to an inspiring collection of ceramics, porcelain and tiles. A small gallery with a niche it was opened in 1963, extended in 1979 and today it has a beautiful ceramics collection, children's activity area (away from the breakables) and it is home to a range of temporary exhibitions through the seasons.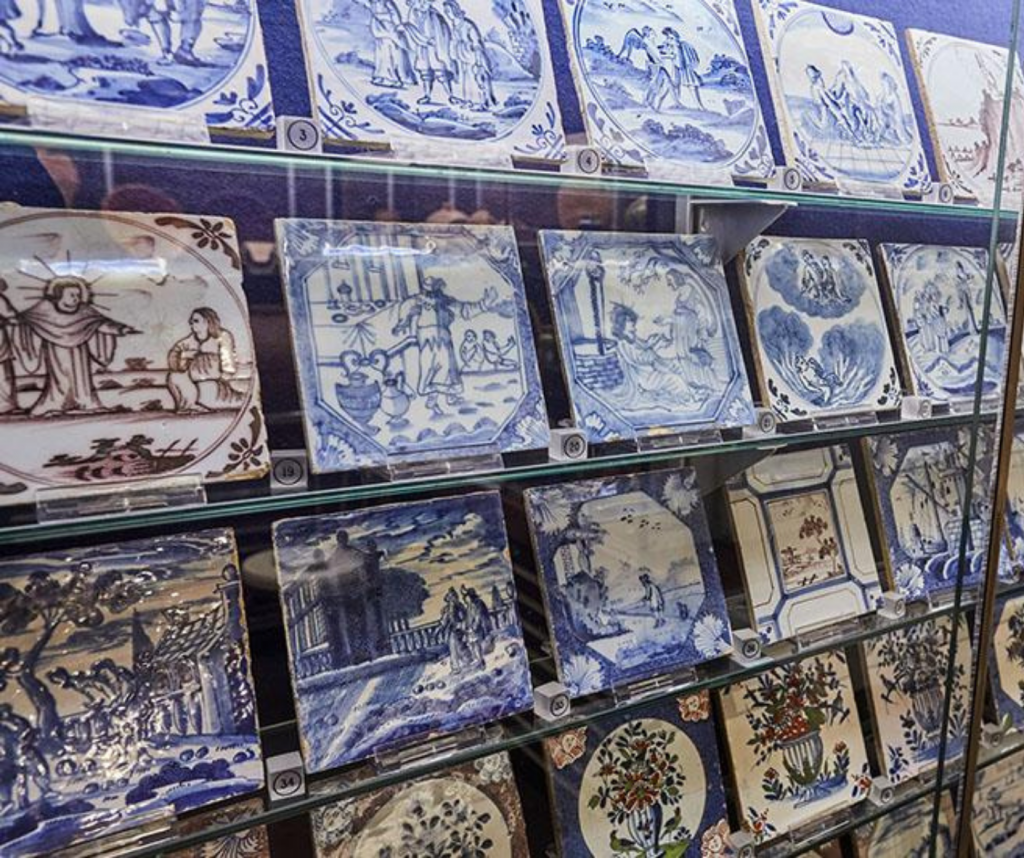 The Gliding Heritage Centre – Celebrate the heritage of British gliding at The Gliding Heritage Centre, less than 10 minutes from Alton at Lasham Airfield. In an indoor and outdoor experience, guests come into contact with a range of gliders. Learn about the history of gliding and its legacy as a sport. Come on a Sunday (if the weather is fair) to see airworthy gliders in flight.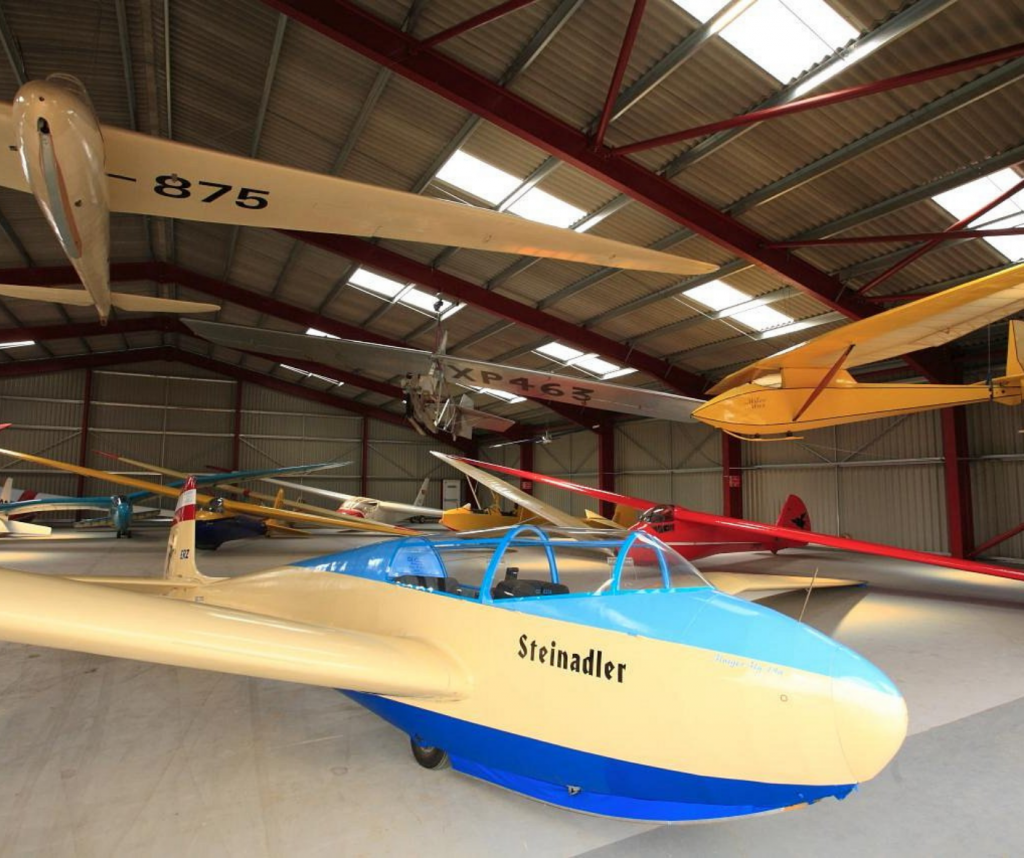 Outdoor Activities In Alton
Hampshire Hawk Walks – Enjoy an unforgettable bird of prey experience at Chawton House in Hampshire. If you want to take your day out in nature to a more sensational level, then spend some time with the Hawks in the grounds of Chawton House. There you'll meet Anita, who will share her vast knowledge and passion for these amazing creatures with you as you watch them fly. A Harris hawk will accompany you on your walk through the parkland and into the ancient woodland. You can also enjoy a handling experience under the safe watch and guidance of Anita. Plus take some Instagramable photos! Booking is essential as you won't be lumped in with a group of strangers, this experience will be with your group only.
The Watercress Line – We talked about the Watercress Line back at Christmastime due to their fantastic Steam Illuminations. Yet, the Watercress Line is an amazing attraction all year round. Travel through 10 miles of Hampshire countryside in a steam train, stopping, if you wish, at four heritage stations. Your ticket allows for travel all day, meaning you are free to explore for as long as you wish. There are several places to stop for a bite to eat and, in Ropley, children can enjoy playing in the playground and see the Kings Cross footbridge featured in the Happy Potter film. Alton station is also home to three steam cranes. This Steamrail line really brings that old-time charm to Alton, connecting the countryside with the rise of the industrial age. It has to be said that the Watercress Line really know how to put on an event so be sure to check out their calendar to see what's on.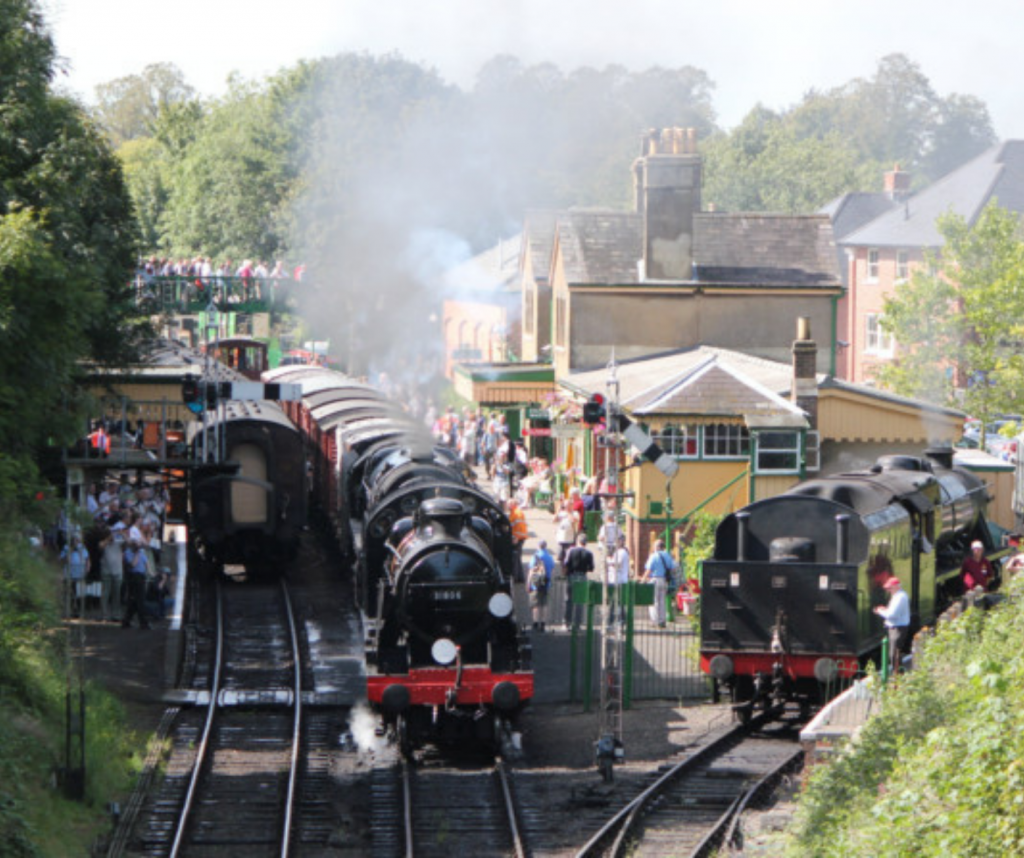 Elsewhere In Alton
Above are a few highlights of what there is to do in Alton and the surrounding areas. It's actually quite remarkable just how much this small village has to offer. Nested in an idyllic location in the Hampshire countryside, this village is connected to so many others offering their own brands for British charm. Steeped in history, the area does not shy away from showcasing its historical ties and engaging all ages in the past and present things that have made this part of Hampshire special. Alton makes for a reasonably quiet yet active staycation. However, it is also a particularly endearing place to consider residing in more permanently.
Plus, we hear there's an amazing cleaning company who'll make your new home in Alton sparkle! (Pssst – That's Haus Maids by the way).