Prominent local home cleaning company Haus Maids have become sponsors of Cheltenham North RFC's Under 16 girls' team. Linnet Mosforth, the Director of Haus Maids, recently presented the team with new shirts, which were met with great enthusiasm and appreciation from the players. This sponsorship initiative is part of Haus Maids' commitment to giving back to the local community. The recent encounter between Linnet and the team showcased the strong bond formed between Haus Maids and Cheltenham North RFC.
A Memorable Day of Rugby:
As guests of honor at Cheltenham North RFC's final home fixture on April 30, Linnet and her husband Andrew had the pleasure of meeting the team and their dedicated coaching team. Despite the inclement weather, which saw the heavens open up, Linnet and Andrew remained undeterred, enjoying every minute of the exhilarating match. In a thrilling display of skill and determination, the North Girls triumphed over a formidable North Bristol side, securing the league title with a convincing 34-5 victory.
By the end of the match, Linnet had developed enough rugby expertise to select two players of the match: Madison from the forwards and Katy, who scored an impressive hat-trick of tries, from the backs. Linnet's enthusiasm for the game was evident as she joyfully joined in the Cheltenham North "war paint" initiation ceremony as part of the post-match celebrations.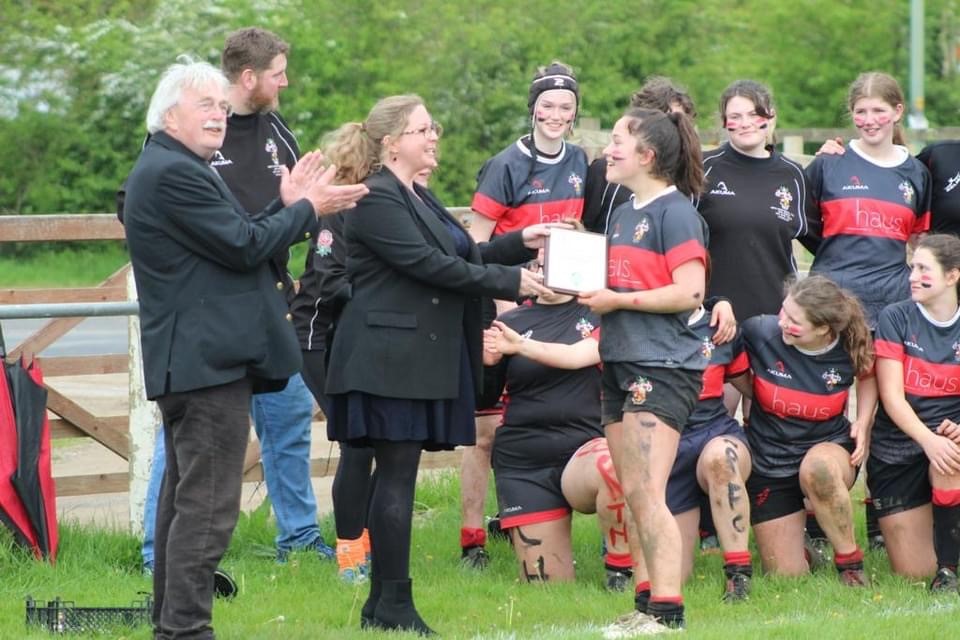 A Flourishing Friendship:
Cheltenham North RFC takes pride in fostering a welcoming and familial environment within the club, and the partnership with Haus Maids Cheltenham has only served to strengthen this sense of community. The club extended a warm welcome to Linnet, considering them valuable additions to the North Family. The positive connection forged between Haus Maids and Cheltenham North RFC is expected to continue well into the next season, with exciting prospects for future Haus Maid fixtures as the majority of the team transition to the Under 18's.
Cheltenham North RFC has a rich history dating back to its formation in 1905, originally known as St Peters RFC. The club experienced initial challenges but achieved their first victory against Tewkesbury in 1906. Despite a temporary suspension of activities, Cheltenham North RFC was revived in 1923 and has since thrived as a prominent rugby club in the area. The club's commitment to creating a close-knit and supportive community aligns perfectly with Haus Maids' dedication to giving back to the local area.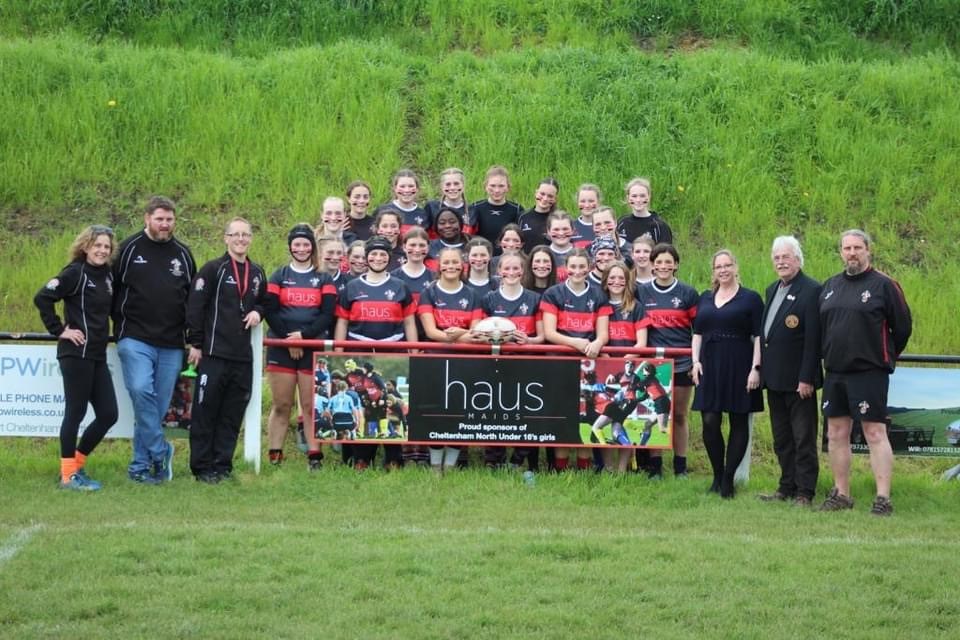 The sponsorship provided by Haus Maids of Cheltenham to the Under 16 girls' team at Cheltenham North RFC has solidified a wonderful partnership between the home cleaning company and the rugby club. Linnet Mosforth's passion for supporting her community, combined with her newfound love for girls' rugby, has created a meaningful connection that will continue to flourish in the seasons to come. Haus Maids' contribution to the club's success exemplifies the positive impact local businesses can have on grassroots sports and the wider community.
For more information about our services visit www.hausmaids.co.uk