Decorating & Upcycling Your Kitchen On A Budget
In this incredibly busy and high-stress world, our homes can provide restoration. The right environment can be a source of inspiration or offer a calming and peaceful retreat.
Kitchens can be the heart of the house and the time we spend in there cooking or eating can help us to destress. For many, a kitchen is a place of family, friends, food and togetherness. For some, it is a solitary place where creativity may be unleashed and the world can be set to right through the act of alchemising the perfect soup or curry. For both, a kitchen is a place where balance is restored.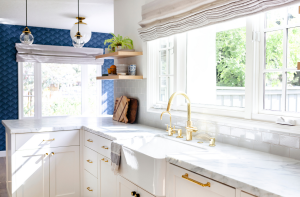 If you don't love your kitchen though, this feeling can be harder to find, and transforming a kitchen can be very expensive.
Fortunately, you don't need a massive budget to transform your kitchen if you have a little time and some creativity. There are various low costs changes you can make to restyle your kitchen and update your kitchenware.
Here are a few ways to transform your kitchen on a budget:
Restyle Your Kitchen On A Budget
Painting Cabinets
Can't afford a brand new kitchen? You might not need one. There is plenty that can be done to update your kitchen cabinets and they can look completely different with a good lick of paint. I won't pretend that this is not time-consuming. To do a proper job you will want to take off the cabinet doors and take out the drawers and shelves (if you're painting those). You'll likely want to sand down the wood and apply a primer before painting to get a smooth finish. However, painting your cabinets can give your room a whole new breath of life and even modernise a worn-out kitchen. Why not go for a bright colour or go with a darker tone to add depth in smaller spaces?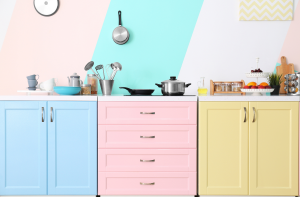 Replace Cupboard Door Handles
Ever make a really small change that makes a surprising difference? Like how a different pair of glasses can appear to change the shape of a face? Cupboard door handles are much like this. A seemingly small change that can make a huge impact.
You can spend a fortune on replacement door knobs but if you're prepared to roam the web for a while you can often find some second-hand or packs of door handles. Or, you might try your luck at your local hardware store during the sale season. From bronze bar handles to brass cups and vintage-style faceted crystal door knobs, replacing the door handles can really restyle your kitchen.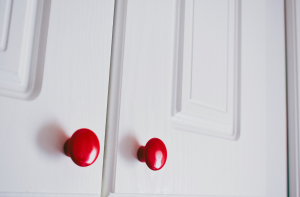 Mason And Pickling Jars
Mason and pickling jars fit in very nicely with the green agenda. Although many people are simply decanting from plastic packaging and not heading to the local refill store to top up their glass jars with pasta and rice. Whether you're wanting to use mason jars to cut down on packaging or you simply find them practical, they certainly display your dried good in a more appealing way.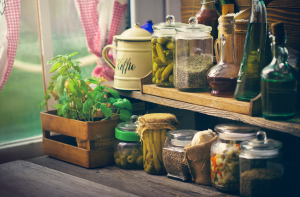 However, these jars with sealable lids are not cheap, especially when you'll likely need a fair few of them if you're going for the whole wholefoods kitchen look. However, with a little patience, you could end up with enough glass jars without any extra cost by just using what you already have.
Jam jars, coffee jars, peanut butter and many other foods come in glass jars. These can simply be washed out a reused.
Use smaller mason jars for:
Nuts and seeds

Pickling

Dried fruit

Popcorn kernels

Sugar

Teabags
Use larger mason jars for:
Pasta

Rice

Noodles

Cereal

Pet treats

Cookies
Choose jars that have formally been used for food as these would have been designed to lock in freshness. All different sizes? It doesn't matter at all. In fact, this works perfectly for a more rustic farmhouse or apothecary kitchen aesthetic. 
Transform Kitchen Tiles & Floors With Tile Stencils

Are you bored of plain tiles that show every speck of dirt but are devoid of style? Replacing tiles can be very expensive but there is a simple way to stamp style on your tile without it costing the earth, and this works on both wall and floor tiles.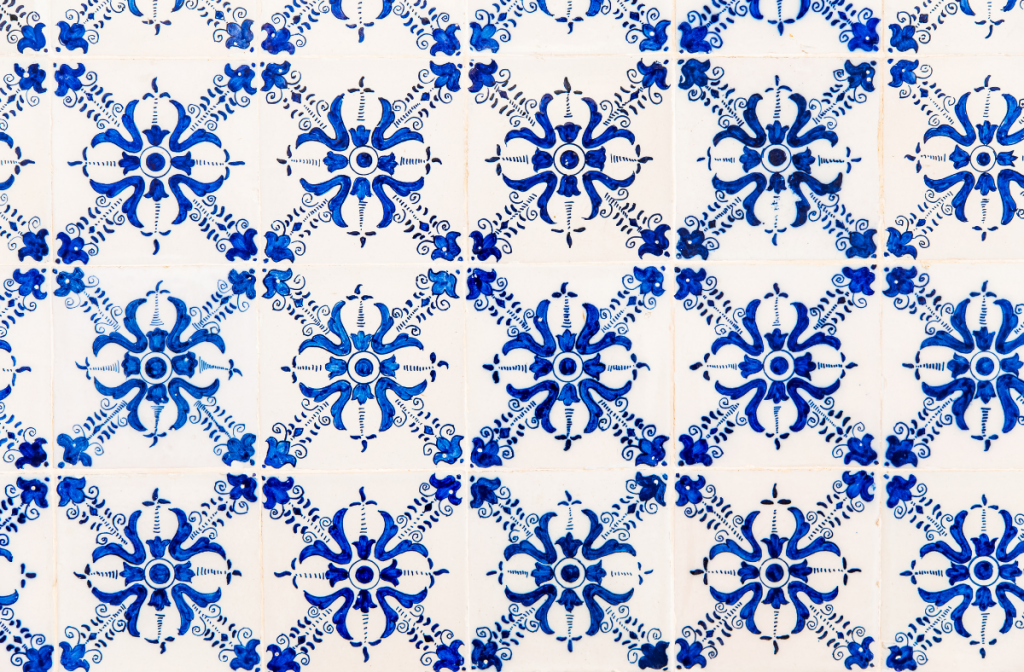 Tile stencils provide a simple way to restyle your kitchen tiles. With a wide range of tile stencil patterns and designs to choose from, you could add a chicken and egg silhouette here and there or go for a full Moroccan or geometric connecting pattern across the walls or on the floor tiles.
Tile stencils can really personalise a kitchen and make the space more impactful. All you need is the stencil of your choice, latex, acrylic latex or enamel paints, a brush and a reasonably steady hand. With one good template and a little pot of paint, you could appear to have an entirely new floor or a stunningly stylish new backsplash and nobody will ever be able to guess you haven't replaced the tiles at all!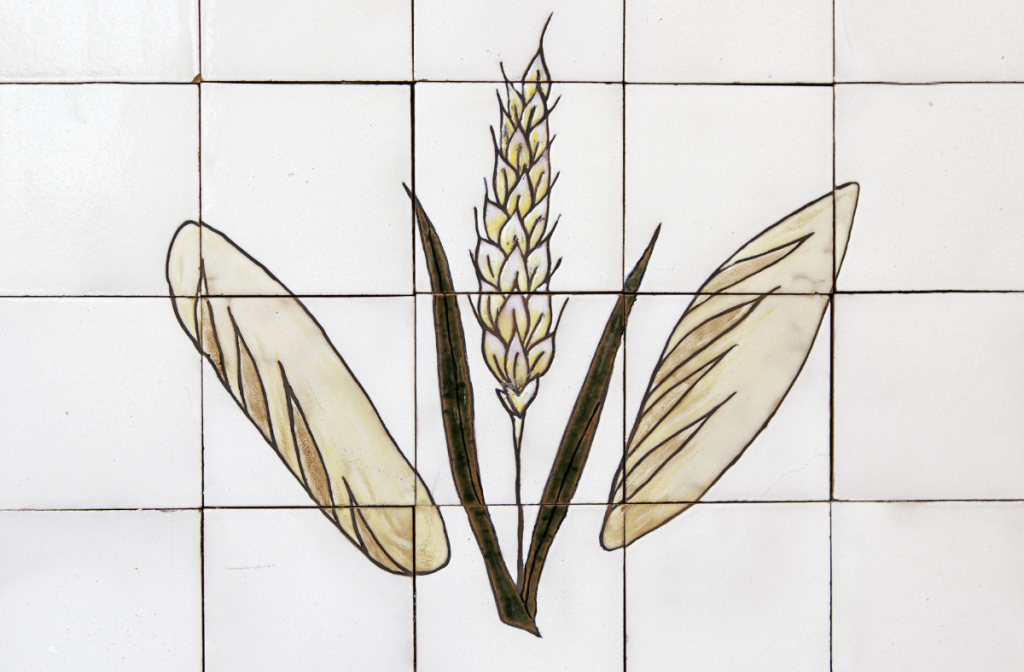 Want to keep your newly restyled home sparkling? Contact Hausmaids today for home cleaning quotes in Cheltenham, Bishop's Stortford, Winchester, Fleet, Farnham, Alton, Milton Keynes and Guildford and Godalming.